A New Year & A New Opportunity to Transform Your Body
We are offering a special promotion for a limited time to our past Customers to recharge their transformation, making this the perfect time to restart with Isagenix! Don't spend another day wondering if you gave your commitment to a healthy lifestyle your all, or how much better you'd feel when fueled with excellent nutrition. Jump back in to Isagenix today and save!
We are welcoming back eligible* past Members with:
Free Autoship Membership – A  saving of AU/NZ$24.99! Receive the lowest price on Isagenix products all year round as a Preferred Customer.
Free** Shipping on Initial Order – A saving of AU/NZ $14.95!
Your Previous Spot on Your Enrolling Sponsor's Placement Tree – This has the opportunity to be a massive advantage to you if you choose to become an Associate and take advantage of the Isagenix Team Compensation Plan.
If you're a past Customer here's how to take advantage:
Rejoining Isagenix through this Welcome Back opportunity is so simple.  Eligible past Customers need only log back in to their Isagenix Customer Account using their previous username and password. From there, place a product order of 1 BV or more and you are officially a Member!
Unable to log in?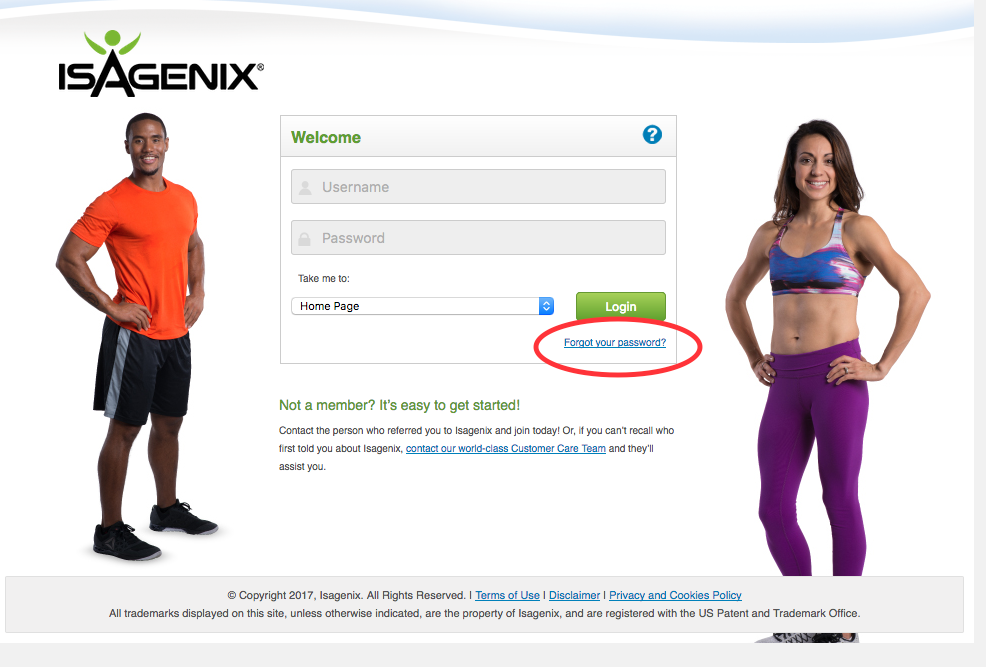 If you're unable to log in, try the following three steps:
Connect with your Enrolling Sponsor to obtain your Member ID
Reset your password (if forgotten)
If all else fails, please contact our Customer Care team directly on (AU) 1300 651 979 or (NZ) 0800 451 291 to reactivate your Membership, reconnect with your Enrolling Sponsor, or place your next order!
If you're a current Isagenix Customer or Preferred Customer who would like to welcome back past team members:
Make sure you transition your account to Associate status.
Review your 'Personally Enrolled' report in the Back Office. Eligible past Members you can welcome back will be highlighted in green and will show the word 'Eligible' in their welcome back column.
Visit IsagenixWelcomeBack.com to learn best practices on approaching past Members.
2018 is Your Year to Transform Your Body!
* Eligible means not yet terminated but with an expired membership of 90 days or greater and reside in Australia, New Zealand, the United States,  Canada and Puerto Rico. Welcome Back Customers who purchase a pack that includes free membership will receive an AU/NZ$25 discount on their pack.
**Free Isagenix shipping (AU/NZ$14.95 value) is automatically applied to the initial qualifying order.