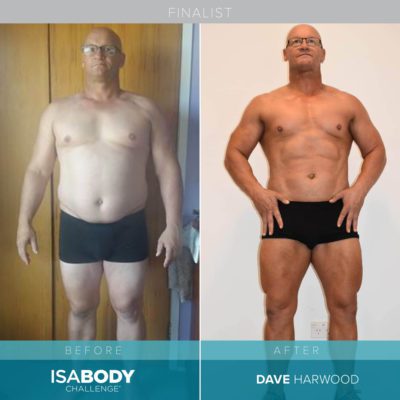 Dave Harwood
Age: 55
Location: Te Awamutu, New Zealand
Challenges Completed: 1
At 55 years of age, Dave was not happy with his appearance and energy levels. Dave felt that his unwanted centimetres and poor attitude towards health mirrored his negativity. He decided that now was the time to put the Isagenix® system to the test to become the best person he could be.
"I wanted to lose weight and be more energised in my daily life," says Dave. "More importantly, I generally wanted to be a positive person for myself, family and friends."
At the beginning of his challenge, Dave set his sights on competing in the 50-60s NABBA WFF PRO-AM NZ Bodybuilding Championships. He not only competed but also placed 2nd. Looking forward, Dave wants to continue his own journey while empowering others to discover the energised, positive lifestyle he knows and loves.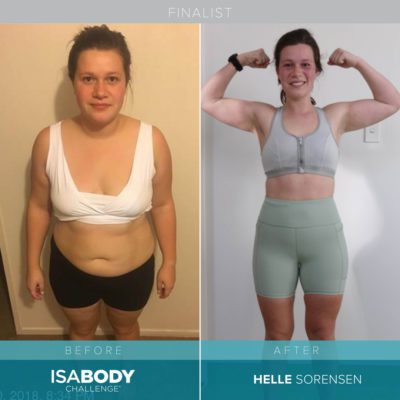 Helle Sorensen
Age: 23
Location: Tokoroa, New Zealand
Challenges Completed: 7
The IsaBody Challenge® helped Helle rediscover her motivation for health. After a few runs and virtual workouts, she quickly realised setting small, achievable goals was the keys to success.
"I rediscovered my love for running and completed my first half marathon run," says Helle. "I look forward to COVID being a time of the past, so I can participate in an official half marathon race."
While her challenge certainly wasn't perfect, Helle was always optimistic and always reminded herself that the best way to overcome challenges and obstacles is to remain positive. "As always, the IsaBody Challenge community is amazingly supportive. I can always count on them to cheer me on and celebrate with me."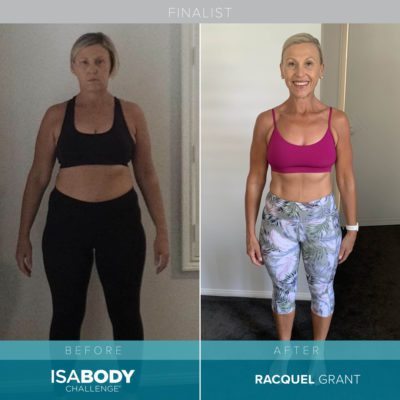 Racquel Grant
Age: 47
Location: Queensland, Australia
Challenges Completed: 1
For Racquel, maintaining a healthy weight has always been a challenge. Despite being heavily involved with sports, and even working as a fitness instructor for ten years, Racquel tried many different fitness challenges to reach and sustain her health goals.
"I would lose weight every time, only to regain it with a few extra kilos on top," says Racquel. "It was becoming more difficult and frustrating to maintain strict dieting rules."
It started with some minor adjustments to her routine, like swapping a glass of wine for some tea, taking her dog for a walk to destress rather than resorting to alcohol.
"Once I simplified my workouts, the weight began to just fall off," she says. "20 kgs later, I've finally found the missing piece to my life struggles."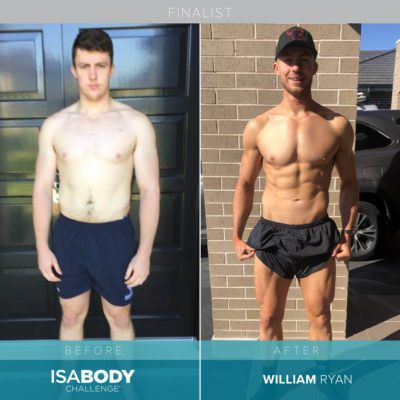 Will Ryan
Age: 24
Location: New South Wales, Australia
Challenges Completed: 3
Feeling the struggles of lockdown, Will's misery was compounded by what he saw in the mirror. Despite being a regular at the gym, Will felt his body didn't truly reflect his time and effort in the gym.
"I made the decision not to focus on what restrictions were stopping me from doing," says Will. "There was no reason I couldn't focus on my nutrition and building the body I had always wanted."
Not only did Will notice a change in his physique, but his confidence also skyrocketed along with a sense of pride and fulfilment in what he had achieved. "2020 will go down as one of my best years of personal growth in my entire life, and I have no doubt that things will only get better in 2021."