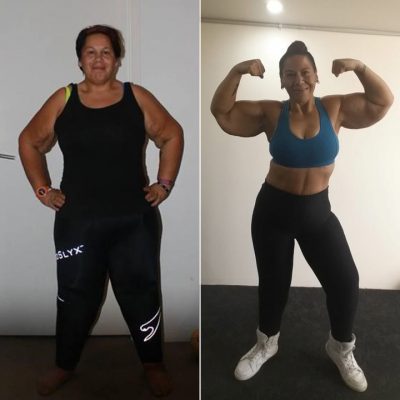 Cheryl Edwards
Age: 43
Location: Queensland, Australia
Challenges Completed: 6
Cheryl continues to go from strength to strength. You might think that after losing 90 kgs with Isagenix® that there'd be no more obstacles left to overcome, but that is far from true.
Just four weeks out from competing at the 'I Compete Natural' Transformations competition in July, Cheryl's life was turned upside down by the sudden passing of her brother.
"He was always proud of me, and he believed in me every step of my journey," she says. "I felt life wasn't fair and made me question why do we make life better when loved ones get taken from us too soon."
Despite falling ill and feeling emotionally tired, Cheryl channelled the support of her coaches and the incredible IsaBody Challenge®community to stand on stage with pride to finish in third place in her category.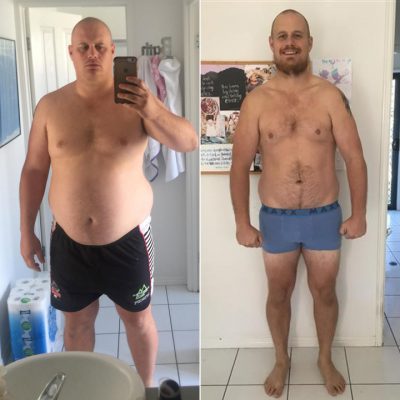 Colin Huxtable
Age: 32
Location: Queensland, Australia
Challenges Completed: 3
After a severe injury back in 2011, Colin underwent 15 surgeries to rebuild the left side of his body. Faced with a new life of chronic pain and self-pity, Colin became clinically depressed.
The birth of his daughter Willow in August 2018 should have been the happiest moment of his life. Instead, the former soldier felt empty.
"Holding her for a couple of minutes would cause my body to hurt," says Colin. "I felt like I was looking after her out of responsibility, not love."
That was until he attended his first UIA, which completely changed his perspective on life and his health. With his newly discovered motivation, Colin achieved incredible results. Even his health practitioners saw a remarkable change in his mindset!
"Becoming an IsaBody Finalist and making the 100 Pound Club would be amazing. I look forward to helping other people the same results as me."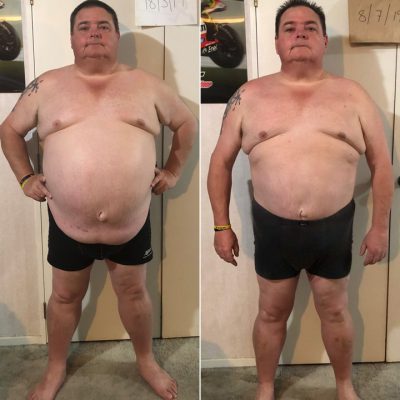 Paul MacNeill
Age: 49
Location: Waikanae, New Zealand
Challenges Completed: 1
Paul both gained and lost during his first-ever IsaBody Challenge. He lost an incredible 28.5 kgs and 90 centimetres. Almost as importantly he gained new friends, better health and a new sense of worth.
At the moment he signed up for his first IsaBody Challenge, the 49-year-old was an insulin-dependent type 2 diabetic, morbidly obese, with high blood pressure, high cholesterol and sleep apnoea. In just 16 weeks, Paul surprised not only himself, but even his doctor was in shock at his results.
"If I'm honest I haven't felt this good in over 20 years," he says. "Nothing I've tried before has worked even a fraction as well as Isagenix, the system is simple and easy to follow, and man does it work."
Now that his whole life has been flipped on its head for the better, Paul is committed to the Start, Complete, Repeat mentality to take his transformation to another level.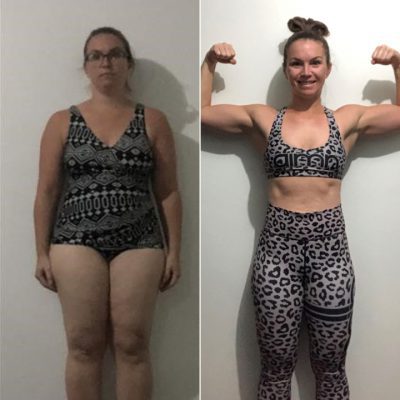 Sarah Lau
Age: 33
Location: New South Wales, Australia
Challenges Completed: 5
Being a sleep-deprived, physically, mentally and emotionally drained mother led Sarah down a path of poor eating choices coupled with a quick-fix shopping addiction. So ashamed of her body, she began to distance herself from close friends.
After going to her first sip and sample event with her husband, Sarah put money aside each pay. Within two months, her premium pack arrived.
"I was so excited, nervous and desperate for the change, but I was 100 per cent committed," she says. "My body might not be where I thought it would be after my fourth challenge, but I'm so grateful for my journey so far."
Sarah isn't the only person happy with her new-found lifestyle. Her two young children and husband love seeing the return of their vibrant and energetic mum and wife.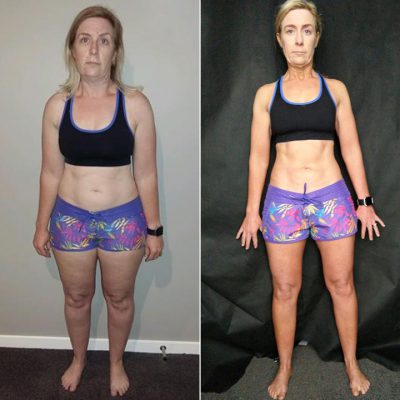 Sarah Wyeth
Age: 43
Location: Christchurch, New Zealand
Challenges Completed: 3
Finding a healthy balance was more difficult than Sarah imagined after being diagnosed with an autoimmune disease seven years ago. When medication was no longer a viable solution, she was left with one option. That was to remove gluten, soy, MSG and a range of fruit and vegetables from her diet.
While this had a positive effect on her body, it slowly became more difficult for Sarah to find the time to prepare meals and research what meals would work best for her. After her friend approached her about Isagenix, she thoroughly researched every label of every product and decided to give the Isagenix plant-based range a go.
"I didn't think it was going to help me lose the extra weight I'd gained or make me feel in any way better," she says. "But boy was I wrong."
Focusing on consistency and mindset, Sarah lost 3.1 kgs and now feels better than ever before!
Weight loss should not be considered typical. In a study performed in 2012 by University of Illinois at Chicago researchers, subjects lost an average of 4.1 kg with an average of 0.9 kg of the loss from visceral fat after 30 days on an Isagenix system. The subjects also had a greater level of adherence and had more consistent weight loss from week to week compared to subjects on a traditional diet.
If you are pregnant, breastfeeding, diabetic, on medication, have a medical condition or are beginning a weight loss program, consult your GP before using Isagenix products or making any other dietary changes. Discontinue use if adverse event occur.