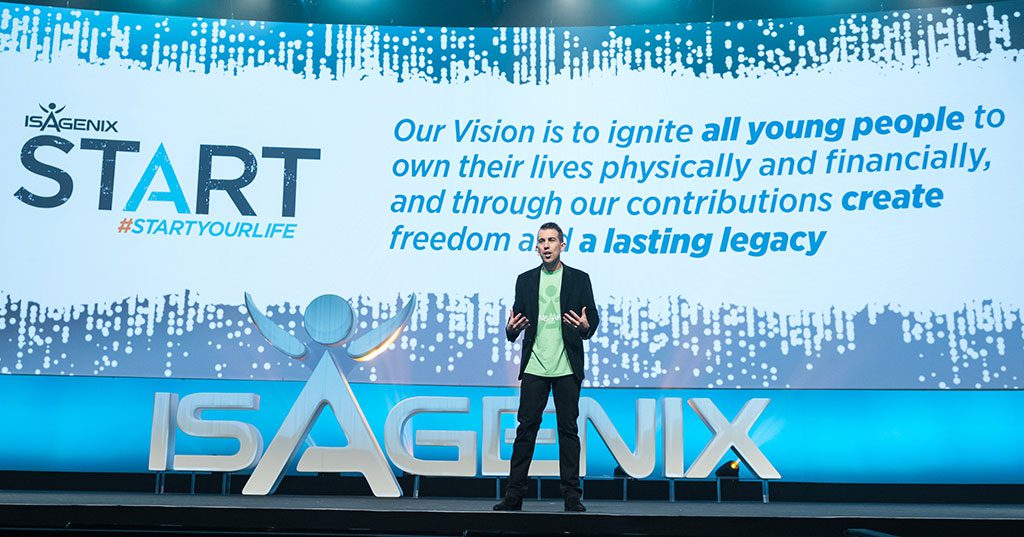 You might have heard about the Isagenix START program as you begin your Isagenix journey. It's the program that's changing lives across the world.
What is START?
START is a passionate, growing team of young people aged 18-35 who strive to lead extraordinary lives and help others do the same. They are innovators driven to live beyond the status quo.
What will START do for me?
Join the START community and learn how members help one another take ownership of their lives, their health, their dreams and their contributions. Our vision is to ignite all members of our START programme or community to own their lives physically and financially, and through our contributions, create freedom and a lasting legacy.
Around the globe, START members have employed strategies with the goal to transform their lives with the help of Isagenix products. Now feeling fit, healthy and inspired, their success is the result of personal dedication and high-quality products – and now they want to help others do the same. Contribution is the driver of the START movement and it's what unites us in its main purpose. START is positively impacting the world every single day and the journey is just beginning!
Visit STARTYourLife.com to find out more on the vision, tools and training of the programme that's changing lives across the world.