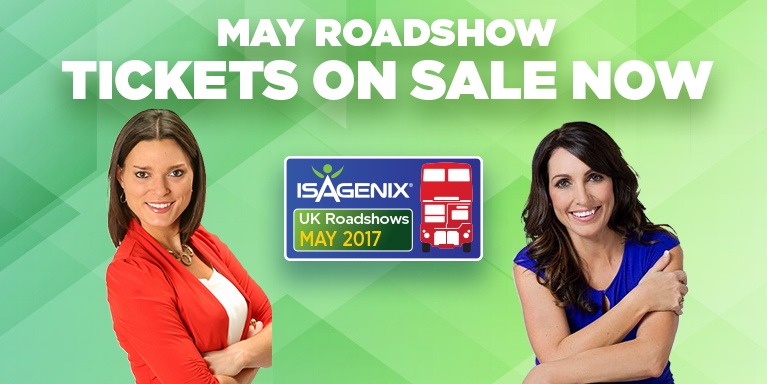 The third round of Roadshows kick off on 9 May 2017 and the UK team can't wait to climb aboard the Isagenix van once again and bring the Isagenix story and culture to cities near you.
London – 9 May (7:00pm – 10:00pm)
Glasgow – 10 May (7:00pm – 10:00pm)
Newcastle – 11 May (7:00pm – 10:00pm)
Manchester – 12 May (7:00pm – 10:00pm)
Birmingham – 13 May (10:00am – 1:00pm)
These events are your last chance to find out everything you need to know before the UK start of sales on 15 May and we're thrilled to announce that Sharron Walsh, Senior VP of International and Sara Richter, Product Education Manager, will be joining us.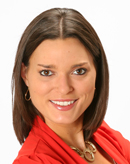 Sara Richter, Product Education Manager – More than 1,800 of you have watched Sara's Live Q&A on Facebook talking about the products and answering your questions and she still has so much more to share! As a nutritionist, Sara is our resident expert on the products and during the Roadshows, she will be going into detail discussing the claims, benefits, usage and formulas of all our products launching in the UK. Plus, you'll have a chance to ask any questions you might have!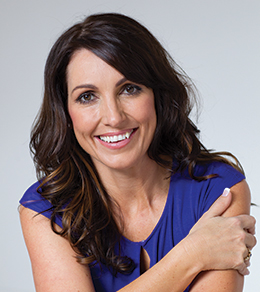 Sharron Walsh, Senior VP of International at Isagenix – Sharron has more than 20 years of experience in the direct selling industry and will be talking all about how to get your business going from 15 May. Sharron works with each Isagenix market to ensure the products and business opportunity fit the local culture while maintaining our global brand and core values. She is the perfect person to share tips, advice and information on how to launch your business and trust us – you will want to hear what she has to say!
Why attend? You will get:
In-depth product training to help you select the right pack and solution
Information on how to start and maximise your Isagenix business
Guidance on activating your Associate account in the first five days
Tips to help you navigate the Associate Back Office
Don't forget, the agenda and information will be different to the March and April Roadshows and these events are key in learning about the company, business and products and a chance to hear real-life testimonials from local leaders who have achieved get results with Isagenix.
Tickets are £10 each and space is limited for each venue so DON'T DELAY in securing your place at these events! Get your tickets now!