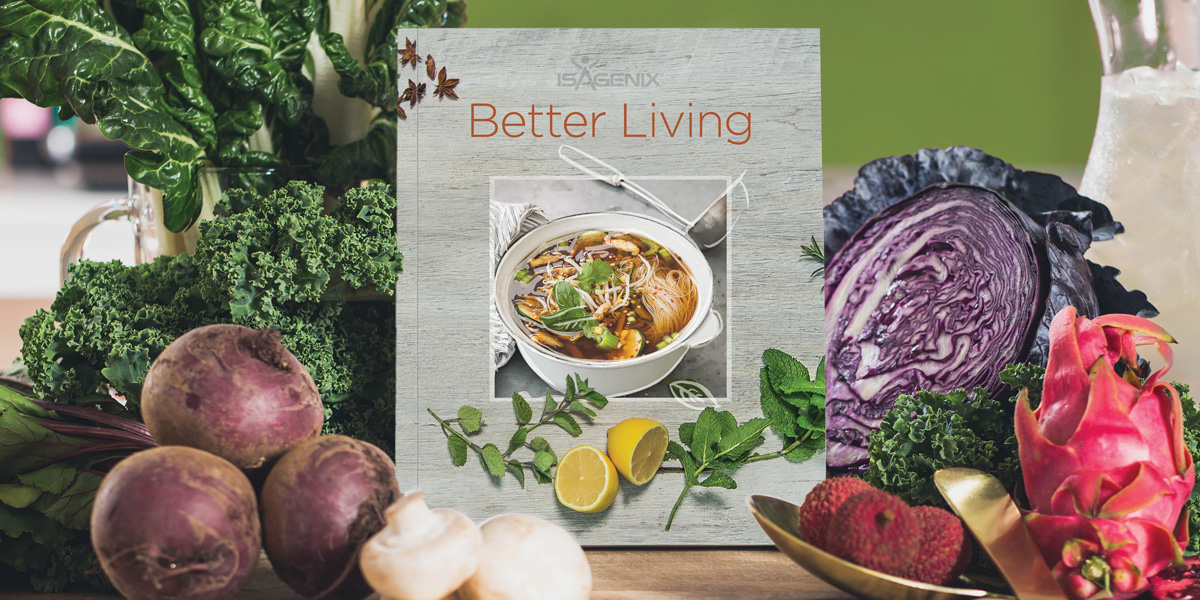 With spring comes an array of new, in-season produce ripe and ready for your plate. Mix up your meals and keep things light and fresh to keep you cool as the warmer weather sets in.
To help get the creative juices flowing, we've plucked some Spring-ready recipes from the ever-popular Better Living recipe book to help serve your inspiration.
Apricot and Hazelnut Chia Pudding
Native to central and southern Mexico and Guatemala, the humble chia seed has risen to fame in recent years thanks to its incredible nutritional profile. Although a seed, this plant-based powerhouse contains a high dosage of omega-3 fatty acids, calcium, fibre and protein, making it a perfect addition to any diet, especially those who choose plant-based living.
You will need:
–       ¼ cup chia seeds
–       1 cup almond and coconut milk
–       ½ Tbsp maple syrup
–       2 fresh apricots, seeds removed
–       ¼ cup hazelnuts
Method:
Mix chia seeds, milk and maple syrup together in a sealable container and refrigerate overnight. In the morning, remove from fridge, top with hazelnuts and sliced apricot to serve.
Serves 1.
Tip: A jam jar or Mason jar works perfectly, makes a cute serving dish and minimises washing up!
Nutritional information:
Per serve – 1945 kJ
Protein – 13 g
Fat – 30.8 g
Carb – 38 g
Bunless Burger
When the weather begins to heat up, so do our barbeques. Whilst burgers are delicious and a staple at spring and summer family barbeques, they're generally not a wise option when you are working towards health goals. To help you out, we've come up with a healthy alternative that will allow you to still enjoy a burger without impeding on your weight management goals.
You will need:
–       400 g lean beef mince
–       400 g tin beetroot
–       100 g cheddar cheese
–       1 free-range egg
–       1 small red capsicum
–       1 small zucchini
–       1 avocado
–       1 iceberg lettuce
–       1 tomato
–       1 red chili
–       2 Tbsp tomato paste
–       2 Tbsp fresh oregano, chopped
–       1 Tbsp roasted pine nuts, crushed
–       Olive oil cooking spray
Method:
Finely chop zucchini, red chili and capsicum and combine with pine nuts and oregano in a bowl. Add mince, egg and tomato paste and mix together with hands. Separate the mixture into four evenly sized patties. Spray a non-stick skillet or barbeque plate with cooking oil and cook the patties over medium-high heat for five minutes on each side or until cooked to your liking.
Place a lettuce leaf on a plate and top with a patty and the remaining ingredients.
Serves 4.
Nutritional profile:
Per serve – 1717 kJ
Protein – 34.6 g
Fat – 24.5 g
Carb – 11.6 g
Love these recipes? Spice up every season with the Better Living recipe book available for purchase at IsaSalesTools.com.au. With delicious third meal options, twists on your favourite shakes and an array of snack options, nutritious eating has never been so simple.