With endless parties to attend, presents to buy and mouths to feed during the festive season, we could all benefit from a little extra cash this time of year. Thankfully, with Rank Advancement Bonuses, your business and your wallet win.
How it works
Earn cash simply by developing and growing your team. Here's a rundown on how you can earn Rank Advancement Bonuses: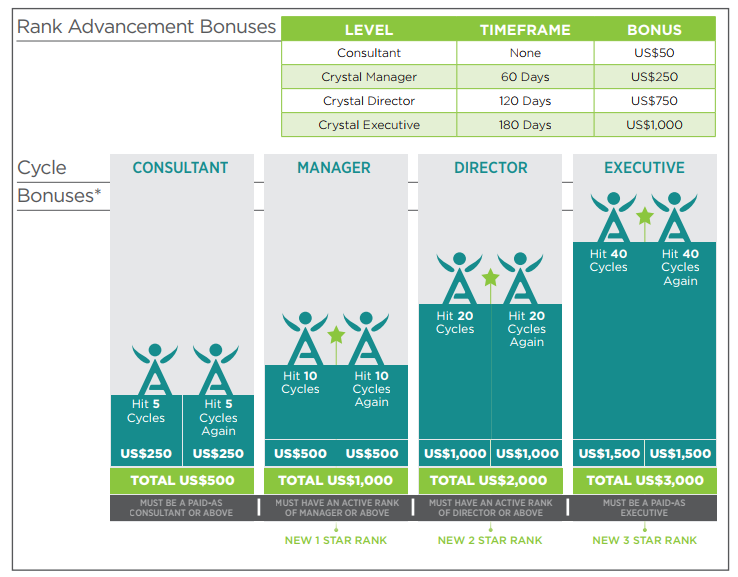 In addition to recognition rank bonuses, you could also earn additional cash with the Cycle Bonuses
The Cycle Bonuses are broken into two payments. You can earn a total of US$500with the 5-Cycle Bonus. You earn the first US$250/CA$277 the first time you achieve BOTH Paid-As Consultant AND earn 5 cycles in a commission week.
For more information on how you can earn extra cash through Rank Advancement Bonuses, check out the flyer here.