It has been one year since the launch of Prime Time, the newest Isagenix movement. Prime Time's vision is simple: to connect and inspire those who want to embrace life at any age while helping others discover their potential for living passionately in the prime of their lives.
Prime Time is a place for members to share similar interests and to learn from each other, connect and share life experiences. Some members meet on Zoom calls or through a closed Facebook group, while others read a bimonthly email newsletter with healthy ageing tips and tools. Some use the experiences, pictures and exclusive blog articles found in Prime Time to build rapport with prospects outside of Isagenix. Members also gain inside knowledge about the culture of Isagenix and its products.
Creating Connections
Many members use the Prime Time Facebook group to enhance connections with other members, share their weight loss journeys, enquire about tips for business building, find support and discuss how they use the products.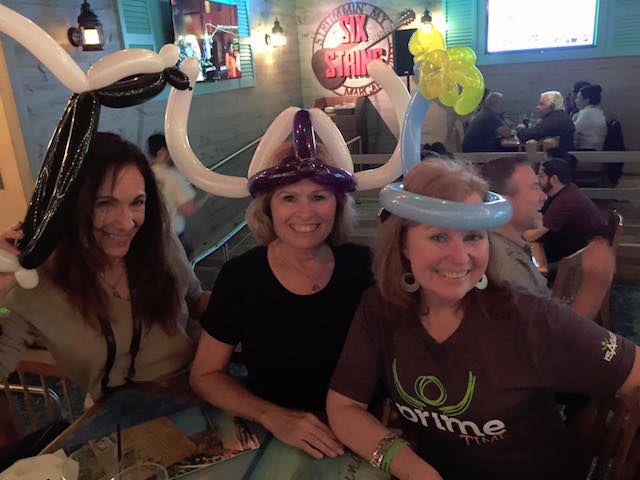 "The support and encouragement that I have received from other members of the Prime Time group is overwhelming!" shared Nancy Swallow.
Members share ideas and obstacles they have encountered during multiple Zoom calls held each month.
"We balance our guest speaker appearances so that we cover health, fitness and business opportunity tips and hints," said Lisa Ceballos, Prime Time marketing specialist.
Harry Ramsbottom, an original member of Prime Time, recently mentioned during an online meeting that Prime Time has given him the confidence to approach people within his demographic and share information about the Prime Time movement.
Building the Community
Prior to the official launch, Patty Raphael, Isagenix senior vice president of sales and marketing operations and founder of Prime Time, worked with Associates to determine the identity of the community. Isagenix Customers and Associates contributed ideas for the group's name, logo, vision and goals.
The movement started building momentum at its first big event, US elebration 2016, just a month after the launch. Thousands of Isagenix Customers stopped by the Prime Time booth, learning more about the community and meeting other members who volunteered their time. Hundreds of new members enrolled in Prime Time during Celebration.
"I feel like the members of group help each other," said Donna Murphy, Prime Time member and Isagenix Customer since 2015. "Instead of competing about who's losing more or who's doing it better, we are encouraging each other when it gets tough."
Networking and Giving Back
At select events, members get to know one another through activities focused on communication and connection. Breakfast meetings, morning walks and happy hour events buzz with chatter as members discuss products, nutrition and ageing gracefully. It is common for guests to leave a meeting with Prime Time goodies, Isagenix products and new friends.
In January of 2017, Prime Time members began to focus more on the Isagenix core value of contribution by coordinating a sock drive to benefit Sock It to 'Em, an organisation that provides socks to those in need. Contributing to the local community became a theme for other Isagenix events in the first half of 2017.
US Celebration 2017
"Helping others think about possibilities is big part of what Prime Time is," said Patty Raphael. "Building trust and connecting authentically with others is vital, not only to our own health but to the health of our family and peers. With that in mind, the group is expanding its focus on sharing the Isagenix business opportunity in the second half of 2017."
At US Celebration, qualified Prime Time members will sharpen their knowledge with the help of Master Trainer David T.S. Wood. At this exclusive training, attendees will gain information about approaching others with confidence, building connections, following up naturally and handling objections with integrity.
Sound interesting? Current Isagenix Customers and Members can join Prime Time today by signing up at NowIsPrimeTime.com.