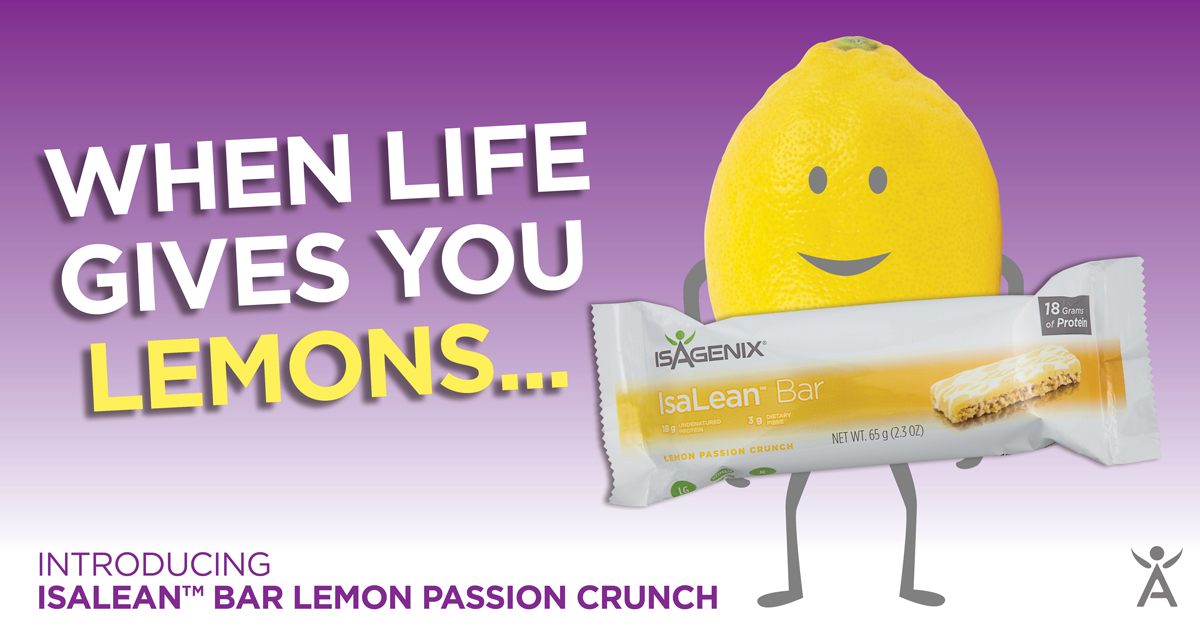 We hope you're as excited as we are about the launch of the NEW IsaLean Bar Lemon Passion Crunch. The perfect balance of savoury and sweet combined with a satisfying crunch, IsaLean Bar Lemon Passion Crunch is sure to become your new go-to.
This new addition to the IsaLean Bar family is simply delicious and the perfect addition to your healthy lifestyle. Made with 18 grams of the highest-quality undenatured whey milk protein, IsaLean bars offer a balance of low-glycaemic carbohydrates and good fats that are designed to fuel your weight management goals.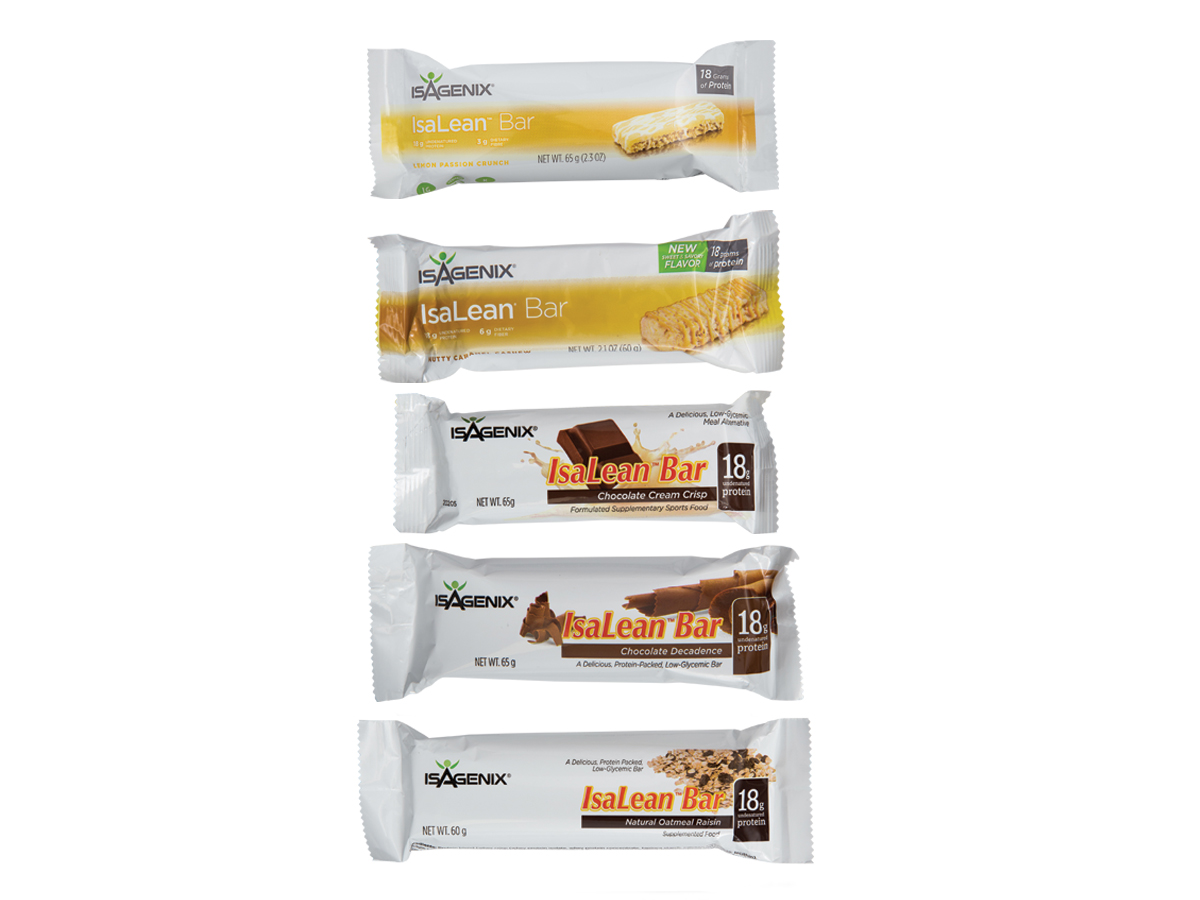 Even better, the IsaLean Bar Lemon Passion Crunch (and the complete bar line) is an excellent source of fibre (6 grams!) and the Lemon Passion Crunch is also gluten-free, so perfect for those with an intolerance.
The newest member of the IsaLean Bar family joins an exciting tasty line-up that includes Chocolate Cream Crisp, Chocolate Decadence, Nutty Caramel Cashew AND the dairy-free alternative, Chocolate Berry Bliss.
Why will you love this new bar? Because like all our IsaLean bars, it's healthy, delicious and convenient!
Enjoy the delicious IsaLean Bar Lemon Passion Crunch at work, on a busy day out or simply when you are too rushed to prepare a nutritiously complete snack or meal
It's deliciously deceiving great citrusy taste provides your body with ultimate nutrition, so you can feel fuller for longer and continue with your day feeling satisfied
But most of all, enjoy your IsaLean Bar because of its ultimate convenience. Whether you're hitting the beach, having a day out, visiting friends or family or travelling the world – IsaLean bars are the new backpack essential, convenient to carry around wherever you go!
If you're eager to get your hands on the new IsaLean Bar Lemon Passion Crunch, head to your Back Office now to make a purchase and see why everyone is going mad for lemon!