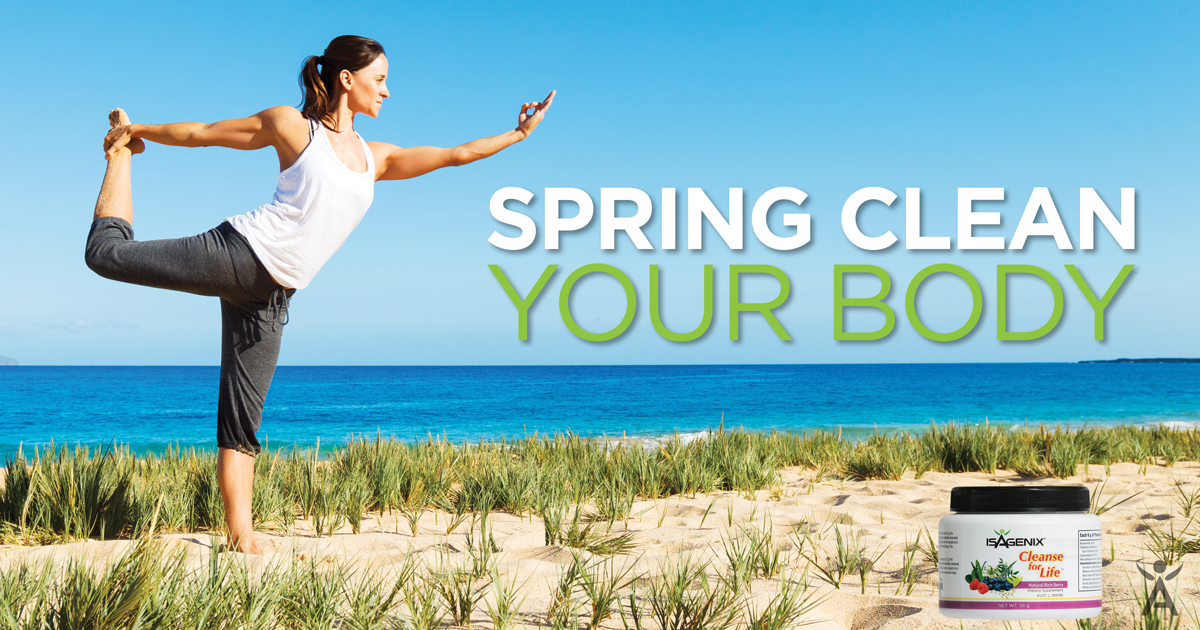 One weekend does not make a healthy life but a good bout of spring cleaning can help you kick off a healthy lifestyle that will last for months and even years to come. If you're ready to start working towards your physical goals, it's time to take your spring cleaning from your home to your health!
Step 1: Get Your Mind Right
What's your overall goal? More importantly, WHY are you going to work every day to meet that goal?
Just meeting a number on the scale probably won't inspire you to greatness but if reaching that number means you can achieve a lifelong goal or be a better parent, you're a lot more likely to keep doing the work. Once you've figured out your 'why', make sure you keep it front of mind. A vision board is a great way to positively inspire yourself to achieve your personal breakthrough.
Step 2: Get Nutty About Nutrition
A healthy lifestyle is all about diet AND exercise but nutritionists agree that nutrition accounts for about 75 to 80 percent of your success. That means it's time to clean out the pantry and clean up your shopping list. Remember, food is fuel!
Ensure your meals are balanced with a good dose of protein, quality complex carbohydrates and healthy fats. The key to success is having your healthy meals prepared and ready to grab on the go to avoid reaching for less healthy options.
If you're not ready to do a week's worth of meal prep every Sunday, find a system that offers complete, quality nutrition that's convenient to use. The 30-Day Weight Loss System is a great way to kick-start your weight-loss goals or help you break through weight-loss plateaus.
Step 3: Get Moving
Whether you join the CrossFit revolution, Zumba to a new beat or just get off the couch to walk around the block, exercise will help you reach your goals.
Whilst different kinds of exercise have different benefits, the best workout is the one you actually do! So, find something that not only fits into your schedule and fulfills you but also something that you don't keep making excuses to cancel.
Step 4: Get Sharing
One of the best ways to reach your goals is to make them SMART (specific, measurable, achievable, realistic and timely).
Once you've identified your goals and made sure they're SMART, it's time to share them. Though it may be tempting to keep your journey to yourself until you've completed it, sharing your goals will allow you to keep accountable.
So, what are you waiting for? Find a friend or family member to be your accountability partner and get ready to change your life.