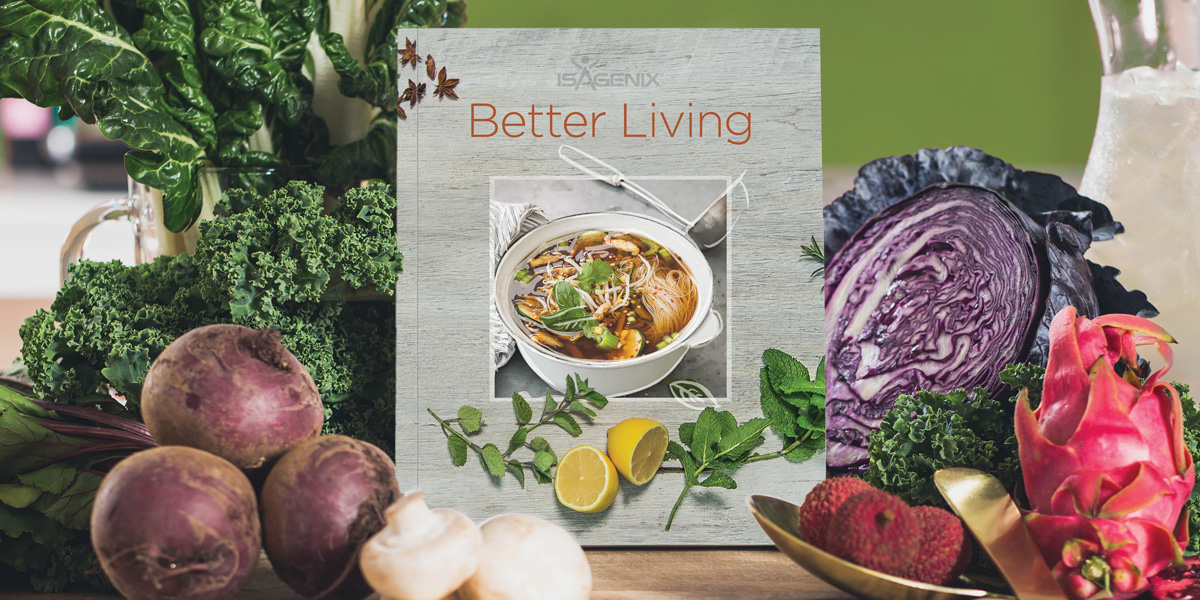 It's Mother's Day on Sunday 14 May and all Mum's deserve a treat, so why not add something extra special to her day and say 'thank you' by whipping her up a delicious and healthy breakfast?
Brought to you by the Better Living recipe book, we've got the perfect recipe for you to make mum feel extra special and help you get creative in the kitchen!
Blueberry Protein Pancakes
What you'll need
1 ½ scoops IsaLean™ Shake Creamy Dutch Chocolate (or your preferred flavour)
50g oat bran
2 free-range egg whites
Water
15g sweetener of choice
1 tsp slippery elm bark powder (optional)
1 Tbsp organic mixed nut butter
½ cup blueberries
Method
Preheat non-stick frying pan. Combine all ingredients except for nut butter and blueberries in a large bowl. Slowly mix in enough water to make a slightly runny batter. Dollop large spoonful of batter into the pan and cook in batches. Flip when bubbles appear on the top of the pancakes and cook for two minutes on the other side. Remove from pan, allow to cool and top with favourite nut butters and fruit.
Serves 1.
Nutritional information per serve
2410 kJ
17 g fat
69 g carb
45.4 g protein
Haven't yet got your hands on the Better Living recipe book? With all the inspiration you need for delicious and nutritious shake and meal recipes, pick up your copy from IsaSalesTools.com.au and wow your friends and family with culinary delights for every season.