Despite the unprecedented challenges of 2020, tens of thousands of individuals still made the choice to embrace their healthiest, happiest selves with the 16-Week IsaBody Challenge. With truly inspirational results from all corners of Australia and New Zealand, choosing just 15 finalists was already a tough call, however after almost a year of anticipation we finally had the honor of crowning our 2021 IsaBody Grand Prize Winners.
This year looked a little different as we all tuned in on our screens, however the emotions, excitement and community spirit was the same as the transformative stories and long awaited announcement tugged at the heartstrings of all involved and made the dreams of 3 deserving individuals come true.
Australia's Grand Prize Winner goes to
Katrina Ball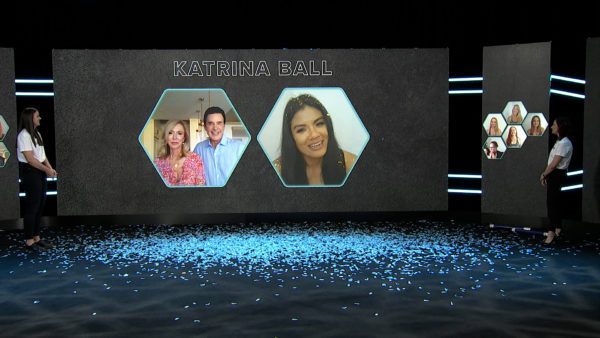 Completing 13 Challenges, with her eyes on the prize since day 1, Katrina Ball has not only released 30kgs of unwanted weight, but rediscovered her self worth proving to her 3 beautiful children that you can do anything if you put your mind to it.
From a once miserable, uncomfortable, tired and stressed out mum, Katrina is now a thriving dance fitness instructor, role model to her children and living a confident fulfilling life inspiring other mothers to never give up.
Brought to tears after her announcement and surrounded by friends and family, Katrina was showered in confetti overwhelmed with appreciation for Isagenix and the abundance of support from the IsaBody community. Choked for words as Kathy and Jim Coover shared their congratulations, Katrina's children, her reason why, jumped on screen for a cuddle leaving us all reaching for the tissues.
Congratulations again, to this beautiful, strong, determined and inspirational woman on her incredible journey. We absolutely adore watching you continue to thrive each and every day.
New Zealand's Grand Prize Winner is
Kiah Mummery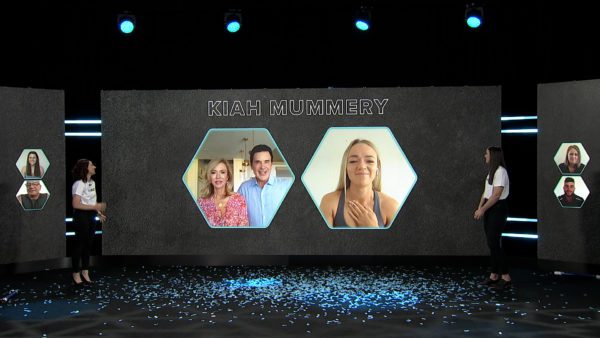 After 6 years on her vision board and 14 Challenges, Kiah Mummery has been determined to build the strongest, happiest person she can be and one day be crowned the New Zealand Grand Prize Winner. Releasing 20kgs of unwanted weight, working on her mindset and reaching new goals with every challenge, the excitement shone through as we watched the moment her dreams came true.
Starting her Isagenix Journey after years of fad diets, binge eating and toxic relationships, Kiah was initially looking for something maintainable to help with her weight – but what she found, was so much more. Kiah is now immersed in positivity, confident in her skin, energised, happy and healthy in the most holistic way.
Bursting with excitement as Jim and Kathy Coover made her announcement, Kiah is proud, appreciative, grateful, lost for words and ready to take on her role as an ambassador with Isagenix and inspire others to reach their potential, follow their dreams and built their best self.
Congratulations again to this absolute super star, your 2021 New Zealand IsaBody Grand Prize Winner, Kiah Mummery!
Australia's First Ever Runner Up is
James Burch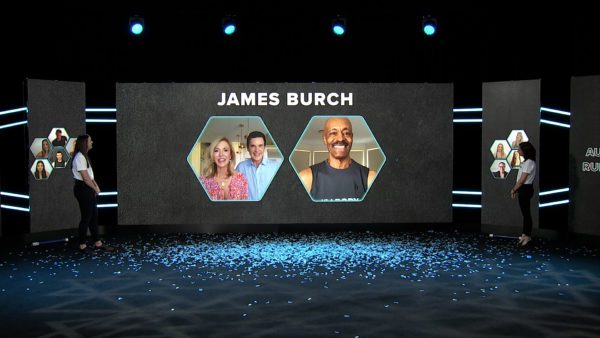 Releasing 30kgs, regaining his strength, energy and clarity of mind, James Burch is proof that age is just a number. Overcoming cancer and grieving both his parents, James has been dealt some of life's toughest cards and has certainly been on a rollercoaster journey. His commitment, positivity and inspirational story is the reason why, for the first time ever, we crowned an Australian IsaBody Runner Up, walking away with $4,000.
6 years ago, you would find James Burch on his recliner, remote in hand, drowning in negativity and poor lifestyle choices reluctant to break bad habits. It was after seeing the results of his wife and daughter that James took on the Isagenix system and IsaBody challenge. Since that day, James embodies the Start. Complete. Repeat method, improving his strength, physique and energy with each round.
You couldn't wipe the smile of James' face as Jim and Kathy Coover made this inaugural announcement – filled with joy and pride, James reminded us all of his motto: Never too young, never too old and never too late to prioritise your health. Congratulations again to this incredible individual!
The IsaBody Challenge is the start to so many incredible stories, physically, emotionally, mentally and spiritually. If you're feeling inspired and motivated, there's no better time than now to head over and start yours today!