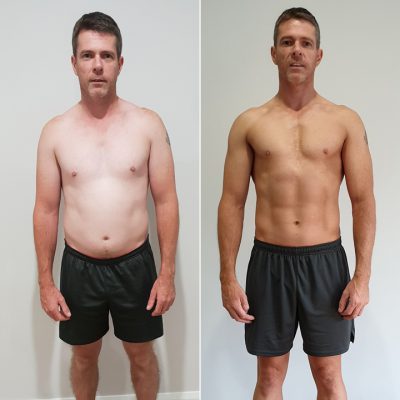 Bruce Meek
Age: 44
Location: Victoria, Australia
Total Challenges Completed: 1
At Christmas three years ago Bruce was burnt out, tired and overweight to a point where he was hospitalised. The pressures of working 60 hours a week, a newborn baby and son Olly just starting school, Bruce was focusing his attention everywhere except his health.
Struggling with both his physical and mental health, his partner Christine suggested he try exercising. "This helped me a lot, but I was still missing out on proper nutrition."
Bruce started Isagenix in February 2017, but due to financial limitations, he purchased aproduct through a friend's account which stopped him from joining the IsaBody Challenge® until February 2019.
"I enrolled into IsaBody will the intention of being up on stage and inspiring others," he says. "I would love to show my kids that dad has what it takes and show them that anything is possible despite the challenges you face."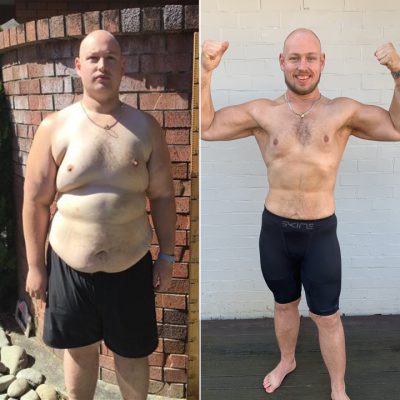 Chris Wild
Age: 29
Location: Upper Hut, New Zealand
Challenges Completed: 2
An unbelievable gaming addiction, coupled with unhealthy food habits saw Chris' weight reach 177 kg.
"Every day I'd get home from work at 5 pm and cook the family dinner because that was my one chore," Chris says. "Then I'd jump on Xbox until I went to bed at 2am."
Spending a day at the park with his little girl proved to be a breakthrough moment for Chris. While his daughter called for him to join her on the playground, Chris was completely zoned out on his phone, talking to his online friends.
With another daughter on the way, he realised he couldn't continue to live like that. His girl – and future baby – became his 'why' and driving force to be different.
"Now I spend quite a bit of time at the gym and I'm more active with my kids," he says. "Instead of waiting for my wife to decide if we're doing something, I'm often the one saying, 'we should go do this'."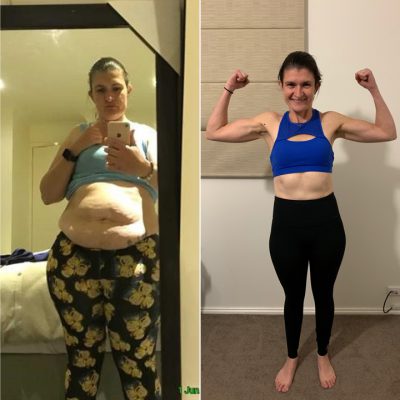 Chrystal Earle
Age: 37
Location: New South Wales, Australia
Challenges Completed: 5
Finding it hard to put on weight in her early 20s, the self-confessed exercise enthusiast gave it her all in the gym to gain lean muscle weight. But, she soon learned to be careful what she wished for.
On her journey to becoming a mother of four, Chrystal's weight see-sawed. "With each pregnancy, I'd put on 50 kg but eventually lost it each time."
The fourth time was different. Not only was she nine years older, she now had four young children on her hands. Isagenix proved to be the perfect fit for her busy schedule. "If I want to go out with my four kids," she explains, "I know I can just swap and change when I have my IsaLean™ Shakes."
"Everything I've achieved is purely because of my Isagenix journey. I can say with all my heart that I wouldn't have been able to do this myself, so I'm incredibly thankful."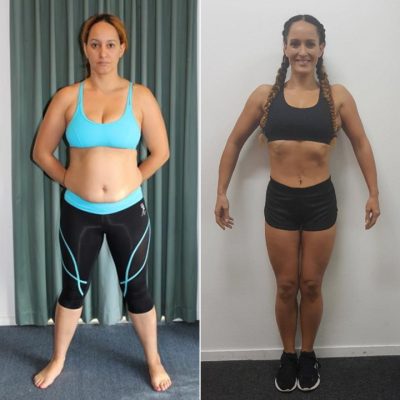 Georgina McNeely
Age: 43
Location: Tauranga, New Zealand
Challenges Completed: 5
As a struggling mum of three, overworked and stressed out, Georgina was taking out her frustration on her family. With no drive or fulfilment, she sought out drinking and eating to make her whole and happy.
Because of Isagenix, Georgina has left her old self behind.
"I managed to drop the weight I'd gained from parenting, I could feel my energy levels increasing and my moods started to change," she says. "I was getting the support I desperately needed and I'm totally happy again."
Now, as a better mother and more loving partner, Georgina wants to show her kids that you're able to do anything you pour your heart into. "Any stage, age or time in your life, you can achieve big things. All you have to do is try."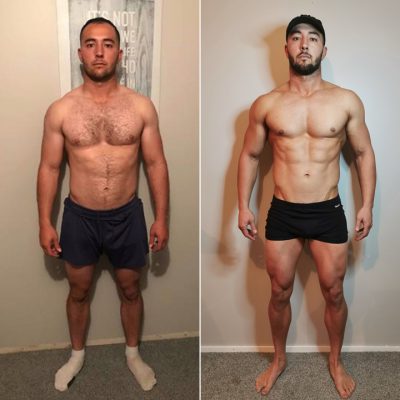 Greg Newing
Age: 26
Location: Hamilton, New Zealand
Challenges Completed: 2
When Greg started his first IsaBody Challenge in 2018, he didn't know exactly how the products worked. His trust in the Isagenix system paid dividends. In the space of a couple of months, he went from the being in the worst shape of his life to the best.
Following START, COMPLETE, REPEAT Greg was well on his way to having even more incredible results during his second challenge. But this time, there were a few obstacles to overcome.
"After attending Celebration 2019 in Brisbane life threw a huge curveball and the high I was on came crashing down," he says. "One night, I came to the realisation that I needed to make a choice, let this ruin me or let it fuel me."
Greg is stunned by his own results, and now his body image is reflecting how he feels on the inside.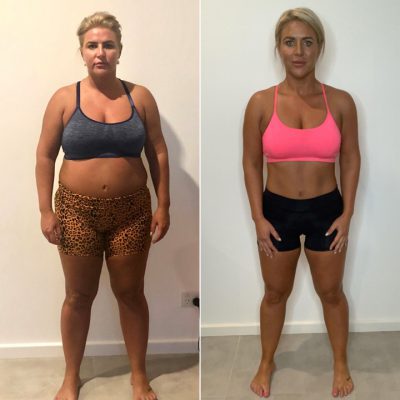 Hayley Dobos
Age: 36
Location: New South Wales, Australia
Challenges Completed: 1
Often referred to as 'big-boned' and completely out of love with exercise, Hayley was resigned to feeling trapped in the same body her entire life.
In 2018 she was stuck in a rut of self-sabotage and unhealthy eating. She gained 18 unwanted kilos in just eight months, pushing her self-worth and love to an all-time low. It took a moment of realisation with her son to overcome her struggles.
"As I sat on the lounge one day with my 12-year-old son Lachlan, he looked at me and said 'Mum, I'm so sick of seeing you cry. Why can't you just be happy?'"
She decided that it was time to make a change, and the best vehicle for that change was the IsaBody Challenge, where she lost 18 kgs in her first challenge.
"Achieving my ideal body isn't impossible for me anymore; whether it takes two months or two years, I'm going to get there."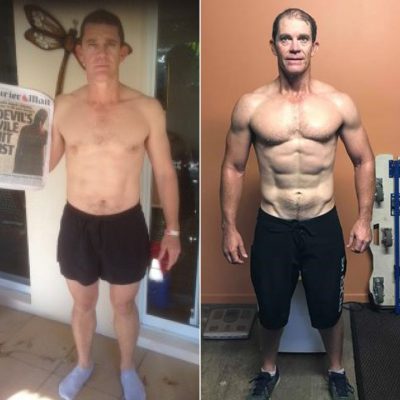 Stephen Barnard
Age: 50
Location: Queensland, Australia
Challenges Completed: 7
Stephen and his wife Maren have used to the IsaBody Challenge to build their million-dollar Isagenix business for the last six years. But, Stephen has proved that it's not just a business tool.
"What I love most about the challenge is that it's an awesome accountability tool with fantastic support," he says. "It makes it so easy to stay on track and reach my goals while helping others do the same."
Stephen wanted to use his seventh IsaBody Challenge to highlight what's possible and how the system can be adapted to suit each individual's goals. But he also had something to prove to himself.
"I wanted to show that turning 50 was just another milestone and didn't signify a decline in my health, energy and vitality," he says. "I'm more excited now about helping people to better their health."