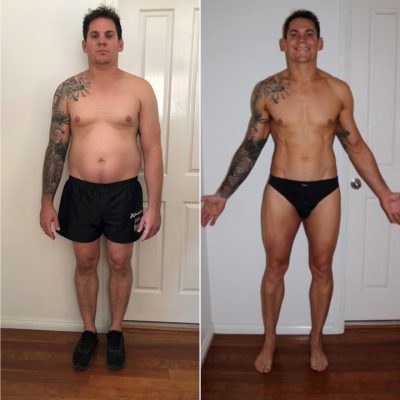 Danny Williams
Age: 33
Location: New South Wales, Australia
Total Challenges Completed: 1
"Daddy's got a baby in his belly too?" wasn't the response Danny Williams was expecting when telling his two-year-old son that he was going to be a big brother. His son's innocent question was the moment the father of three realised his health was in a downhill spiral.
"Once I retired from rugby league, I stopped training but kept the same eating habits," says Danny. Before he knew it, Danny was 30 kgs overweight.
It's fair to say that Danny made the most of his first-ever IsaBody Challenge, losing a whopping 28 kgs! Rather than asking about the 'baby' in daddy's stomach, Danny's little boy now asks to 'ride dad's back while he does his push-ups'.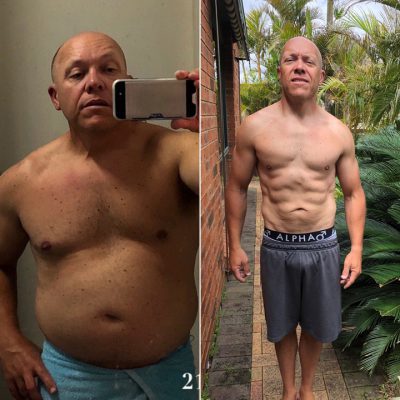 Dean Harmes
Age: 44
Location: New South Wales, Australia
Total Challenges Completed: 1
Dean channelled all his frustration, disappointment and stress he experienced from as early as eight years old to create his incredible healthy change. Constantly bullied about his weight by friends and strangers from an early age made Dean feel worried to leave his own home, a feeling no child should ever experience.
"I have continued to battle my weight every day since," says Dean. "I've done it all, every diet, every workout routine, but I've never reached my goals."
After being made redundant from his job, the pressure of supporting his family of five began to get the better of Dean's physical and mental well-being. Two years later, he took the plunge and ordered his first pack despite his financial restraints.
"Three days later my pack arrived, and I followed the system down to the last written word," he says. "My head became clearer than ever, something my family notice and appreciate every day. My weight loss was going well, and I felt amazing."
Dean hasn't stopped since and now uses his years of leadership experience from work to help others along their own path and achieve their goals.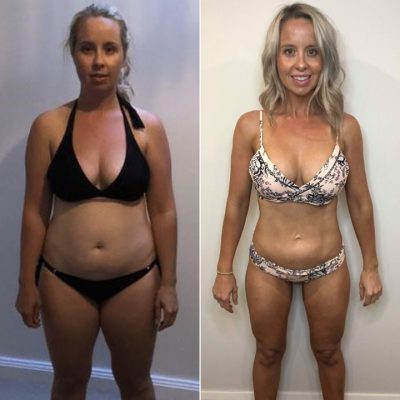 Dominica Clark
Age: 34
Location: New South Wales, Australia
Challenges Completed: 3
What began as a search for energy and weight loss after having her first baby, has turned into a five-year health journey that's required a tremendous amount of commitment and consistency. Since taking on the 16-week challenge, Dominica has lost 13 kgs. That's just on scales. She's also dropped over 11 per cent body fat.
"After my second child, I pushed myself because I wanted to see if I could actually become an IsaBody Challenge Grand Prize Winner," says Dominica. "I probably never really had that mindset before because my journey had been just about me wanting to lose weight."
Dominica's mindset shift has pushed her past her health plateaus, which has made her the best version of herself and has even inspired those around her to make a healthy change.
"I'm not much of a runner at all, but now I run with my six-year-old son," she says. "My IsaBody Challenge has encouraged my husband to get back into fitness as well. He's a health journey of his own which is great."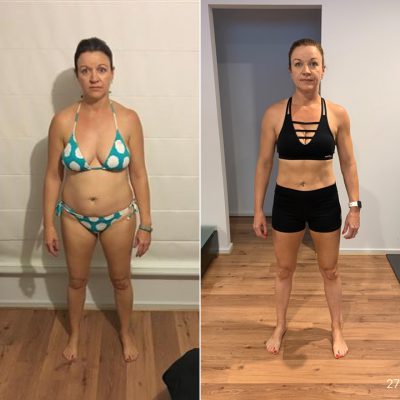 Sharee Sterzl
Age: 44
Location: South Australia, Australia
Challenges Completed: 9
It's one thing to lose weight, but maintaining results is a whole new challenge. When Sharee first joined Isagenix® in April 2015, her goal was to reach 60 kgs, which she completed in her very first challenge. While she was happy to achieve that goal, she's even more proud of her results since.
"This is the longest period of time that I have ever maintained my weight in many years," she says. "I owe this accountability to the IsaBody Challenge®."
After years of yo-yo dieting, Sharee has finally discovered a system and lifestyle that works for her and countless others she's helped along the way. Isagenix hasn't just transformed her body, it's changed her entire life.
"I've found a love for the gym and weight training," says Sharee. "At 44 I'm now a qualified Personal Trainer with a flourishing career, and I'm the fittest and healthiest I've ever been."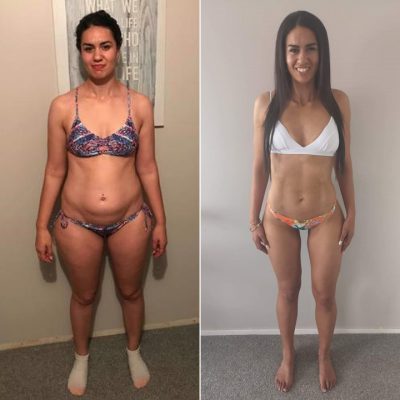 Tori Newing
Age: 32
Location: Hamilton, New Zealand
Challenges Completed: 3
Back in 2012, the pressure of raising two kids on her own was a scary proposition for Tori. Not knowing how she would make things work, she picked up two hospitality jobs, but the harder she worked supporting her young family meant less time she got to spend with them.
"This cycle continued until one day, I looked at myself in the mirror and realised that my life was far from where I wanted it to be."
Stuck in the same routine for almost six years made her problems ever more problematic. Her problems weren't just affecting her anymore.
"I was constantly at war with myself, and I took all my frustrations out on my kids," says Tori. "That was until I noticed that my daughter always seemed anxious, and my son seldom smiled or laughed."
Now after three IsaBody Challenges, Tori not only loves how she looks. She feels confident, happy and beautiful in her own skin, something she's never experienced before.
We'd also like to extend our congratulations to our honourable mentions for judging period three. Please give it up for Concetta Maglieri, Davina Geddes, Jen Stewart, Lara Hansen-Sowinski, Michael Dunn and Peta Purcell. You can read more about their stories on ANZ.IsaFYI.com next week!
Weight loss should not be considered typical. In a study performed in 2012 by University of Illinois at Chicago researchers, subjects lost an average of 4.1 kg with an average of 0.9 kg of the loss from visceral fat after 30 days on an Isagenix system. The subjects also had a greater level of adherence and had more consistent weight loss from week to week compared to subjects on a traditional diet.
If you are pregnant, breastfeeding, diabetic, on medication, have a medical condition or are beginning a weight loss program, consult your GP before using Isagenix products or making any other dietary changes. Discontinue use if adverse event occur.