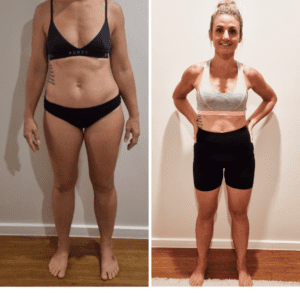 Renee Peers
Age: 38
Location: Queensland, Australia
Challenges Completed: 1
Sometimes, we need to re-evaluate our priorities and remember the important things in life. This is easy to lose sight of when we get caught up in our hectic schedules and endless to-do lists.
This was certainly the case for Renee, and knew her inability to prioritise her health was preventing her being the best mother and wife she could be.
"As time went on, I felt myself slipping further away from who I actually was, in particular my health. I constantly felt drained, tired, burnt out and becoming more and more un-motivated…My health was suffering, and I wasn't happy."
IsaBody was the recipe for change Renee needed. In the first month of her challenge, Renee lost 6 kilograms and felt the best she had in a very long time. Renee continues to push herself to be the best version she can be and is certainly on the road to success!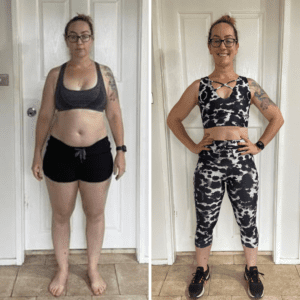 Courtney Connor
Age: 37
Location: New South Wales, Australia
Challenges Completed: 3
Equal benefits to mental and physical health are at the core of any wellness journey, and this was certainly felt by Courtney Connor after her three IsaBody challenges.
Suffering from mental illness and the weight gain caused by anti-depressant and anti-anxiety medications, Courtney really noted the positive impact the challenge had on her mental health due to nutritional benefits of Isagenix products and a regular exercise regime.
Each challenge she has shifted focus and learnt more about herself to really embark on the road to recovery and sustained health.
"I feel more energised and happier within my body and my own mind, to the point where I'm no longer on anti-anxiety and anti-depressant medications."
Now, Courtney continues to set a positive example for her boys and is determined to stay on track and continue to achieve health and wellness goals.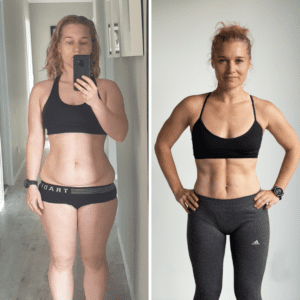 Karolina Stus
Age: 41
Location: New Zealand
Challenges Completed: 1
Consistency is key, and on Karolina's health and wellness journey, preventing her from achieving the results she wanted.
Over the years Karolina had tried numerous diets but without much luck. Until she was introduced to Isagenix and immediately felt the positive effects within the first week of trying the products.
"My plan was to lose 10kg, from 67kg to 57kg. I lost 8kg. Maybe I haven't reached my weight goal, but my goal has changed as well over that 16 week of time. It is not about a weight anymore but the way how I feel and how healthy my body looks."
Not only did Karolina maintain a consistent fitness regime, she also grew during her challenge to align her goals with her overall wellbeing. With her glowing results, Karolina continues to prioritise her health and is looking forward to her next challenge.