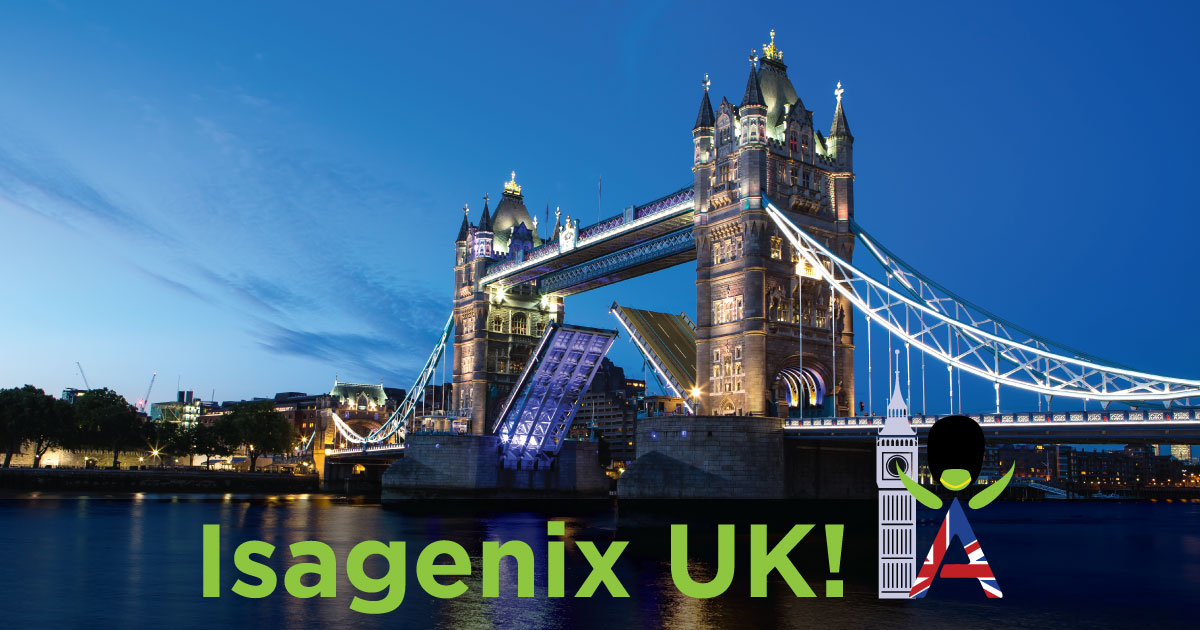 As we move closer to the U.K. launch, we couldn't be more excited! We have had a much larger than expected number of pre-enrollments and we're heading into the soft launch period with a lot of momentum. In the meantime, we have been hearing from people around the globe who are interested in this incredible opportunity.
Here are answers to your most frequently asked questions:
What is the U.K. Soft Launch?
The U.K. soft launch period is when the business first goes live, and marks the start of sales in the U.K. Once the final steps with our IT platform are complete, we will confirm the exact date, but the U.K. corporate team is targeting the end of Q2 2017. This soft launch period will run for about 60 days, during which time we will focus on providing these core services and processes:
Taking orders
Processing payments
Shipping products
Paying commissions
Providing Customer Service (based out of the U.K. and supported by the U.S. Customer Care team)
What Products Will Be Available?
The U.K. product portfolio includes great-tasting meal replacements, snack options and drink mixes that are popular around the globe. View the full range of Isagenix products and all of our systems and packs launching in the U.K.
All of these products and systems listed in the documents above will be available to U.K. Customers and Associates to purchase through the Back Office beginning at the time of the U.K. soft launch.
Where Can I Find More Information About the U.K. Launch?
The best place to find more information about the U.K. launch is at ANZ.IsaFYI.com/International, where we routinely post our latest updates.
If you or someone you know is based in the U.K., you may be interested in one of our roadshowsfeaturing training and presentations from our U.K. and corporate teams, and Top Isagenix Leaders.
Finally, we have a pre-enrollment Facebook group. Please be aware, however, that this is a closed group and only pre-enrollees and the Top 300 will be admitted.
Stay tuned to ANZ.IsaFYI.com/International for updates!