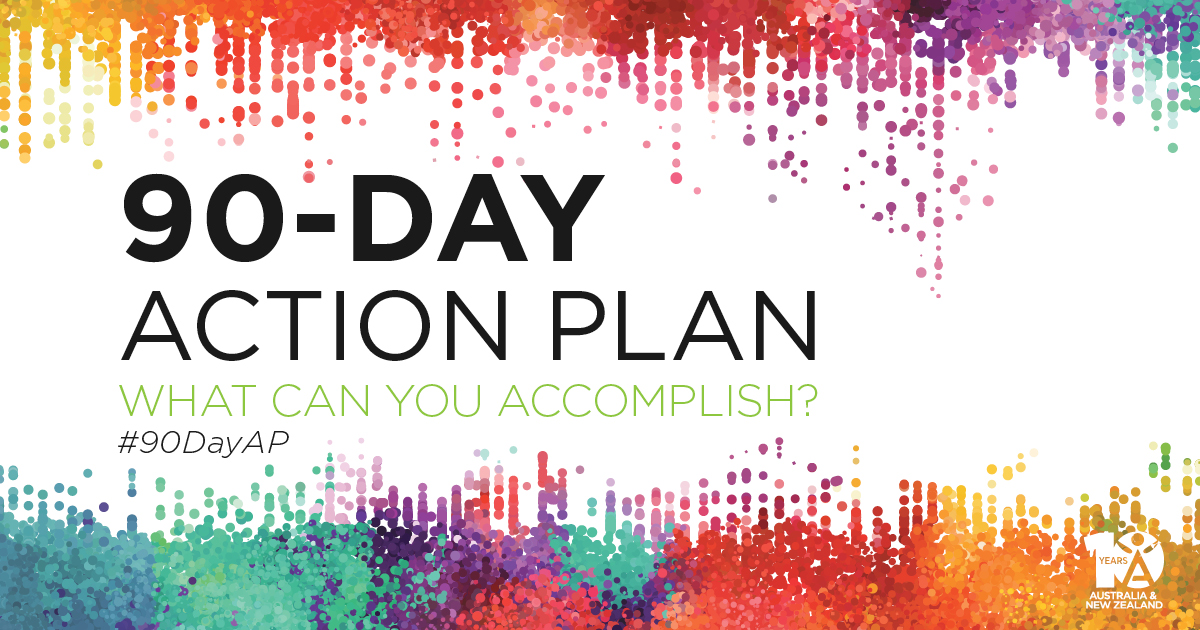 Prepare for success with the 90-Day Action Plan. Start by reading and completing pages 12 – 47 of the 90-Day Action Plan workbook.
The Isagenix Vision
Reference page 12 90-Day Action Plan
Develop a powerful vision for you and your team's future using your 'why'. This is the spark that ignites your passion to achieve your dreams. Imagine all the possibilities when you focus on your 'why' and put action behind it.
Clarify and connect with your 'why'
Reference page 13 90-Day Action Plan
Your 'why' is what will drive your success. To find your why dig deep and identify what drives your to build your business. A well developed 'why' will clearly and powerfully help you breakthrough unexpected obstacles and guide you as you prioritise your time, your focus and your talents.
Set yourself up for success
Reference pages 15-16 90-Day Action Plan
We all want to spend more time enjoying our 'why' instead of spending our precious time doing the things we feel we have to do. Most Associates begin their Isagenix business experience by working part-time don't feel like you have to set oversized goals right now. Commit to reasonable goals and celebrate achieving them.
Develop the right mindset
Reference page 17 90-Day Action Plan
Every person you come in contact with presents you the opportunity to share an Isagenix solution that can help him or her. Recall why you want to share Isagenix with others. Remember that when you build good friendships the opportunity to share Isagenix will naturally happen.
ACTION:
Read pages 12-47 of the 90-Day Action Plan workbook and fill in any tasks.
Complete the 'Get Ready to Grow' and 'Commitment' sections of the 90-Day Action Plan on P52.
How far can you go in 90 days?