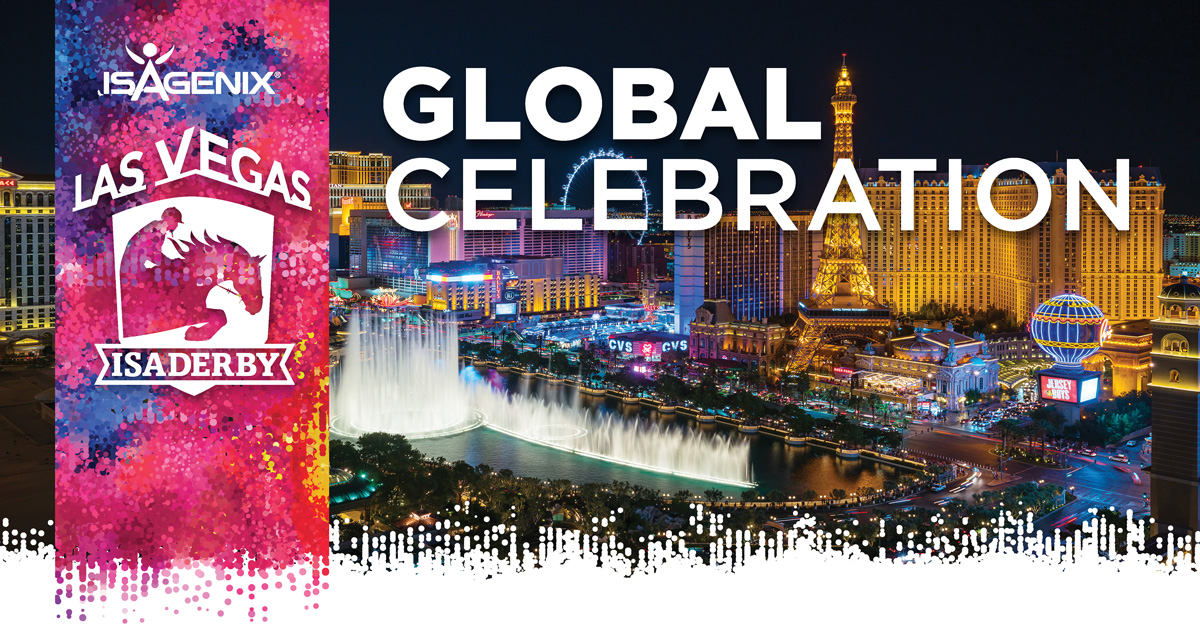 So, you've brought together your team of six and are ready to earn the minimum 80 Qualification Points each to secure your spot to IsaDerby Global Celebration in August. With so many ways to earn points, you may be wondering where to even begin. To help give your motivation and schedule-planning a boost, stay strong with the 90-Day Action Plan. With the launch of our newest 90-Day Action Plan at Celebration in March, now is the perfect time to leverage your Action Plan to get you and your team to Vegas.
The 90-Day Action Plan is one of the most powerful and innovative business-building tools ever developed at Isagenix®.  Using this tool, you receive free, at-home business-building training on connecting, sharing Isagenix, getting your new Customers started and more.
Now in week four of the 90-Day Action Plan, ensure your weekly goals are clearly set out and aimed to push you forward to earn those crucial IsaDerby points. Apply what you're learning and accomplishing from the Action Plan to IsaDerby. Encourage your team to enroll in an IsaBody Challenge®, utilise the 90-Day Action Plan training to help you connect with new customers and get your team on board too. Don't forget to track your progress along the way and keep track of your IsaDerby points.
Remember, even if you don't win a spot to IsaDerby, the business-building activities you've learned and the habits you and your team created through the 90-Day Action Plan and IsaDerby are all beneficial to long-term business success. After these 90 days have come to an end, you can reflect back on what you've achieved, what you can do differently for next time and what you should continue to do.
Tips to IsaDerby success:
Make the decision to commit and focus straight away
Use the tools – Isagenix websites, 90-Day Action Plan, Healthy Mind and Body, Leadership Pools and podcasts
Remove distractions and set a schedule
Be coachable and open to learning new business systems
Get to the next event and keep attending events for the rest of your network marketing career
Be prepared to work and stretch yourself
Keep your momentum strong throughout the 90-Day Action Plan and IsaDerby. For a rundown on all the rules, prizes, FAQs and criteria, click here. The race is on!