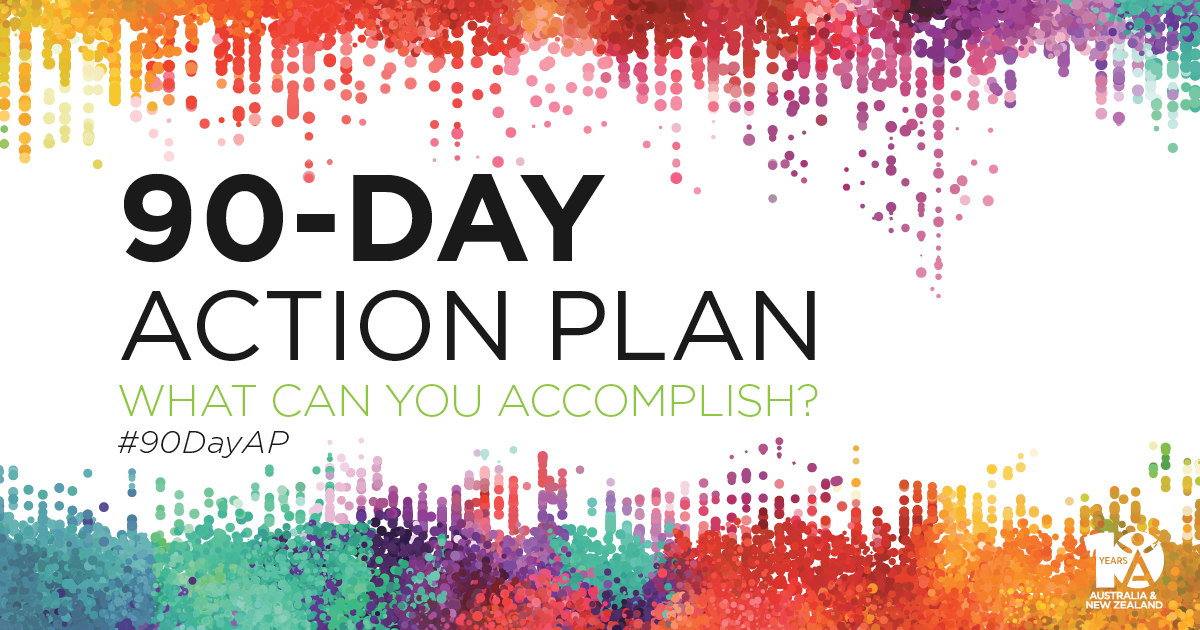 The 90-Day Action Plan is all about your growth toward your goals and as you already know, growth means taking daily, consistent steps outside of your comfort zone. In this final 30-day sprint, Isagenix challenges you to boldly lead by example by hosting your own event.
Your event can be an info night at home, a tasting party or Zoom or Skype meet up. It may be outside your comfort zone to host an event and invite guests so the most important thing is to present Isagenix in a way that is authentic to who you are and why you are passionate about Isagenix. If you're not quite ready to host your own event, partner with a team member for extra support.
The tools you need to present compelling information are already in place for you to download and use on ANZ.IsagenixBusiness.com. It's your job as an Isagenix leader to share that information as you connect with your Customers.
Now, select a date as your event date and build those connections.
Develop Your Contact List
Now that you've decided on a date, it's time to start thinking about your guest list. Be sure to include those on your Warm Prospects list and any Customers you have who may be interested in learning more about the business. This week, focus on creating interest and building a guest list.
Utilise social media to create interest and identify who among your friends can benefit from what you have to offer. Here are a few ideas to consider before making your own:
Share your favourite 'before' and 'after' photo and give a little background
Pair your honest reason that you got started with Isagenix with an eye-catching image
Post the 'Today is the Day' on your feed and share why it inspires you
Take a picture of a particularly delicious shake you've prepared and describe it
When your friends comment or like your post, take note and add them to your list!
ACTION:
Organising the event, setting a date and choosing the location
Developing your guest list
Creating engaging posts on your social media platforms
"Our products work. You should be proud of that. That is the reason why we can share this with so much authenticity. Because they work!" – Dr. DelRae Messer, NYKO 2017 90-Day Action Plan Trainer