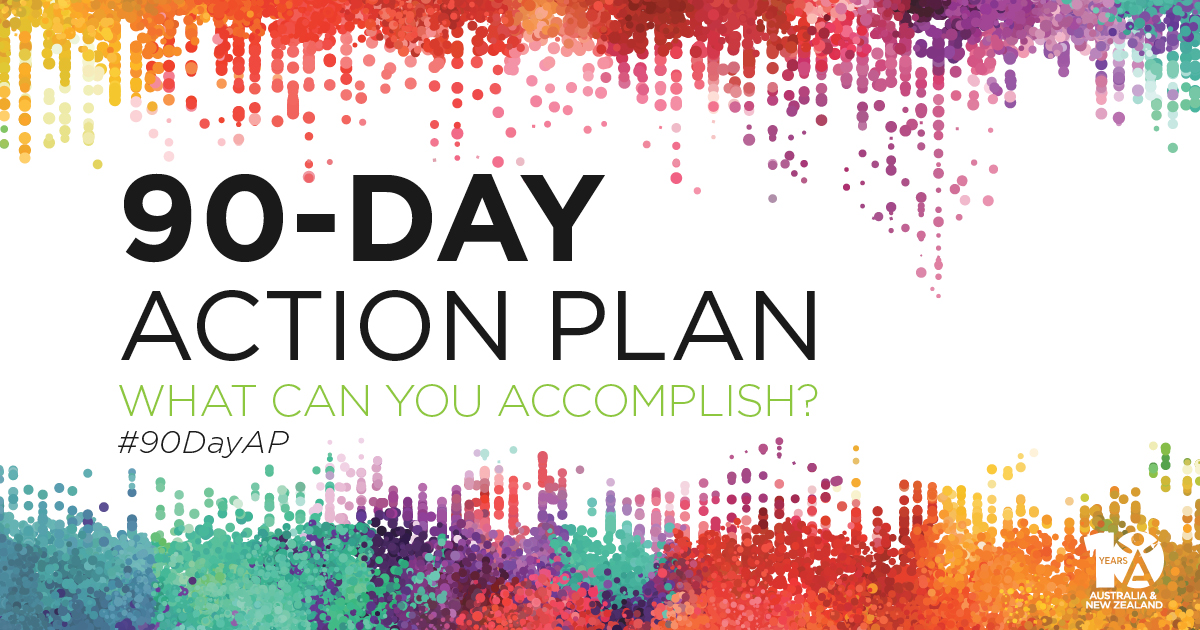 Whether or not you or your team members reach all of your goals at the conclusion of this 90-Day Action Plan, your effort, time, energy, hard work and commitment are certainly worthy of more than a little recognition.
Finish this week strong and make sure you connect with everyone you can to hit your goal and commit to finishing this 90 days STRONG!
ACTION:
Finish the 90-Day Action Plan strong. Your 90 days are coming to an end but there's no reason for your business to lose momentum. Use the tools in place to continue to grow and see results.
Recognise your team for their effort, energy, hard work and commitment over the last 90 days.
Purchase an event ticket for Summer Kick Off and invite your new members to join you there!
"Create curiosity. Give them just a glimpse online or in person. People who ask questions become leads." – Tanya Kirkpatrick, US NYKO 2017 90-Day Action Plan trainer