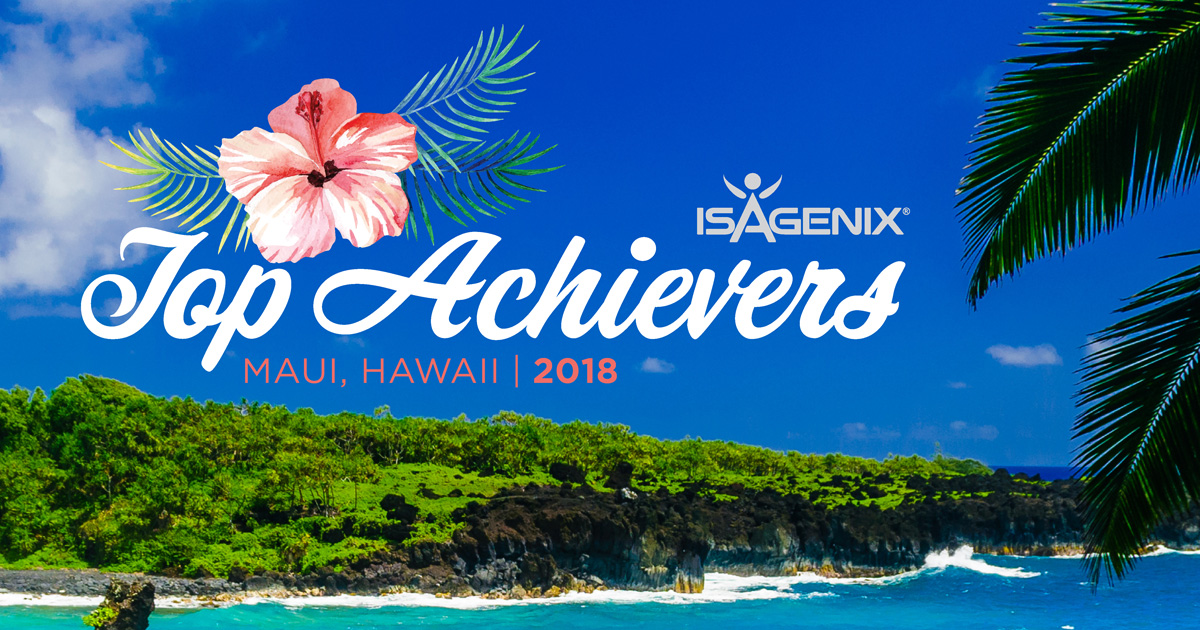 Are you ready to be the first to experience the brand-new 2018 Global Top Achievers? Just announced at IsaU Auckland, Top Achievers is going global with Top Leaders from each market now having the opportunity to earn this exclusive trip in June 2018.
The incredible destination for our first ever Global Top Achievers has been revealed – join us in the beautiful Maui, Hawaii. Expect luxurious beaches, sparkling blue water, clear blue skies, island excursions, fun under the sun and more incredible business training surrounded by beautiful tropics.
[brightcove]5465091556001[/brightcove]
How YOU Can Be at Our First-Ever Global Top Achievers! 
How would you like to be a part of this amazing group for the experience of a lifetime at our first-ever Global Top Achievers? The qualification period began 1 March, so all of your hard work these last few months has jump started you to success! Be sure to check out our NEW criteria here and start earning your invitation to this incredible event today.
The 2018 Global Top Achievers qualification period runs from March 2017 to February 2018 and we've developed leaderboards to easily track your progress throughout the year easily accessible via your Back Office under the 'Contests and Promotions' tab. Be sure to check out the 2018 Global Top Achievers flyer here to get the low-down on all the important details and how you can qualify. We can't wait to see you there!