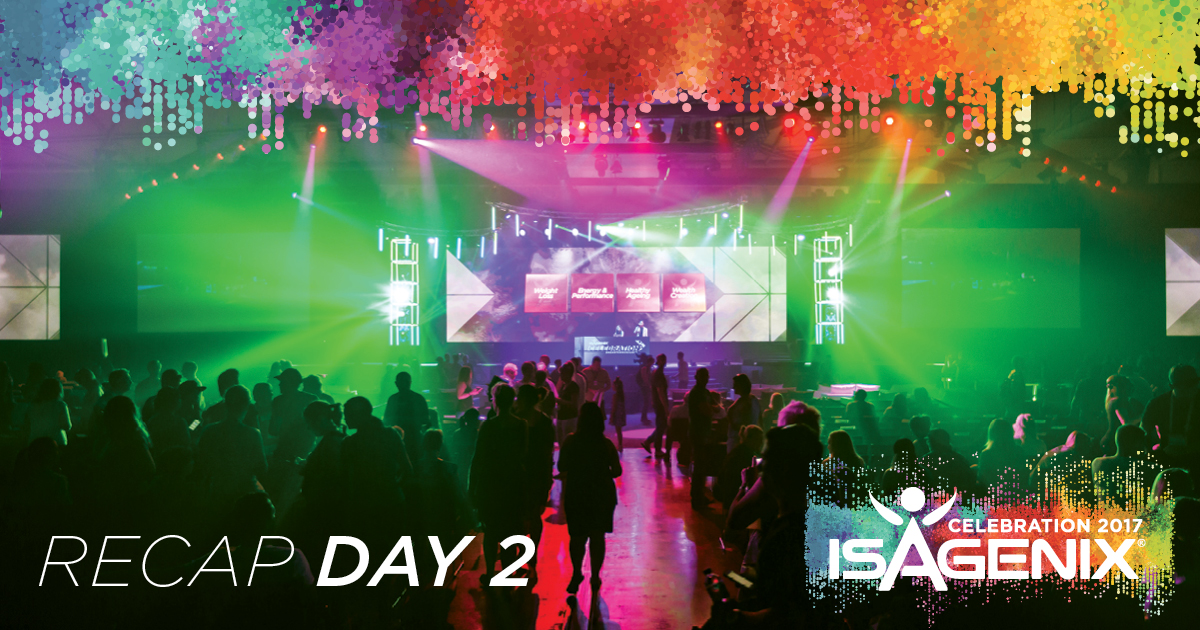 Day 2 of Celebration has come to a close but not without a few action-packed moments! Kicking off the morning, all 3,000 of our Associates in attendance Shared The Shot and reveled in the delight of celebrating our second Spirit of Isagenix Award winners, Adam Nesbitt and Bianca Bathurst. IsaDerby Vegas was launched and our latest Top Achievers destination was revealed!
Our educational and inspiring breakout sessions took place this afternoon, with Associates learning how to propel their business to incredible heights thanks to handy tips, tricks and advice from the best in the business.
We hope you brought along your best cocktail attire for this evenings prestigious Gala Awards! We can't wait to see you there.
Tomorrow is the final day of Celebration 2017 and you'll want to be up nice and early for Day 3. Why not head to the World of Isagenix at 7:00am for the Make-A-Wish workout? Tomorrow is set to be an amazing day!
Check out today's activity below and if you missed it, check back for a Day 1 recap.
Congratulations to our second Spirit of Isagenix Award Winners!