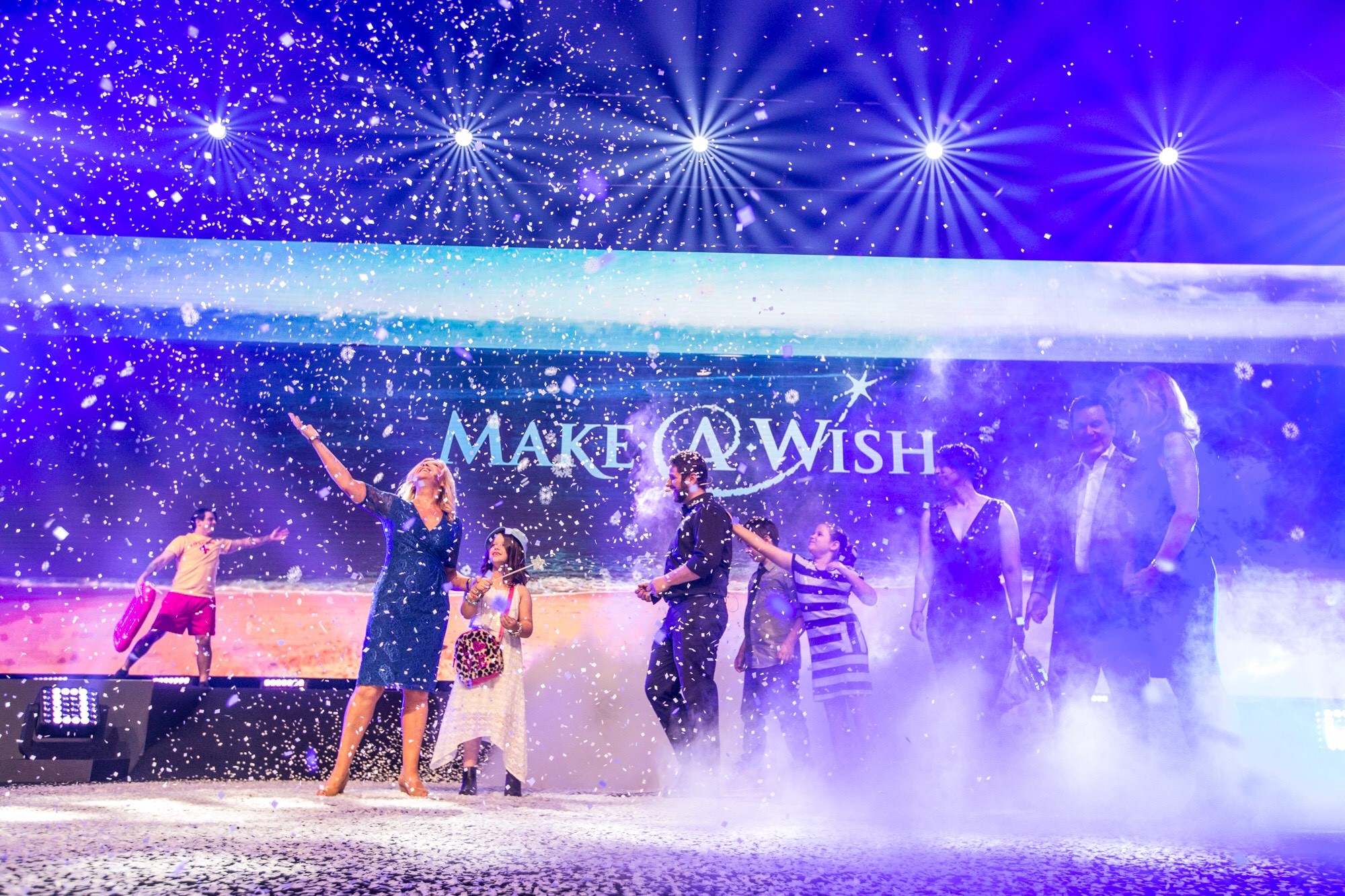 As parents, Jim and Kathy Coover want nothing more than to see every child live a happy, healthy life. As Owners of Isagenix, they are working to make that vision a reality by partnering with Make-A-Wish®, one of the world's leading children's charities, serving children in nearly 50 countries on five continents and granting the wishes of children with life-threatening medial conditions. With the help of generous donors and more than 32,000 volunteers worldwide, Make-A-Wish has granted 350,000 wishes since its inception in 1980.
The final day of Celebration 2017 begun with over 3,000 Associates coming together to help reveal the wish of 6 year old Leah.
Leah, 6, diagnosed with acute lymphoblastic leukaemia, wishes "to go to the beach and do all the fun things." Over the next few days, her wish will come true, marking a huge milestone in her treatment and journey.
This wish was also a huge milestone for Isagenix Australia and New Zealand, the first ever to be revealed on stage in Australia and New Zealand, solidifying our 10-year anniversary and marking the beginning of all the incredible things to come over the course of the year.
A Life of Contribution
Contribution is at the core of Isagenix and a value that drives us. To date, Isagenix has raised over US$5,600,00 globally for Make-A-Wish and these donations have contributed towards over 633 wishes in over 11 countries and changed the lives of these special children forever. In Australia and New Zealand, our generous Customers have raised $814,000! It's incredible what can happen when we all come together. At Celebration 2017 through our Make-A-Wish reserved seating, we raised $26,325!
We are so thankful for our partnership with Make-A-Wish and the generosity of our incredible Customers. Isagenix ANZ would like to thank everyone who opened their hearts this weekend by purchasing Make-A-Wish Reserved Seating, giving a gold coin at the Make-A-Wish workout and donating through their Autoship. Your donations are impacting lives and giving hope to seriously ill children, just like Leah.
To join others in making a difference, visit your Back Office and select 'Manage Autoship' under the 'Orders' tab to make a charitable donation on every order. Don't forget, donations of $2 and over are tax deductible!