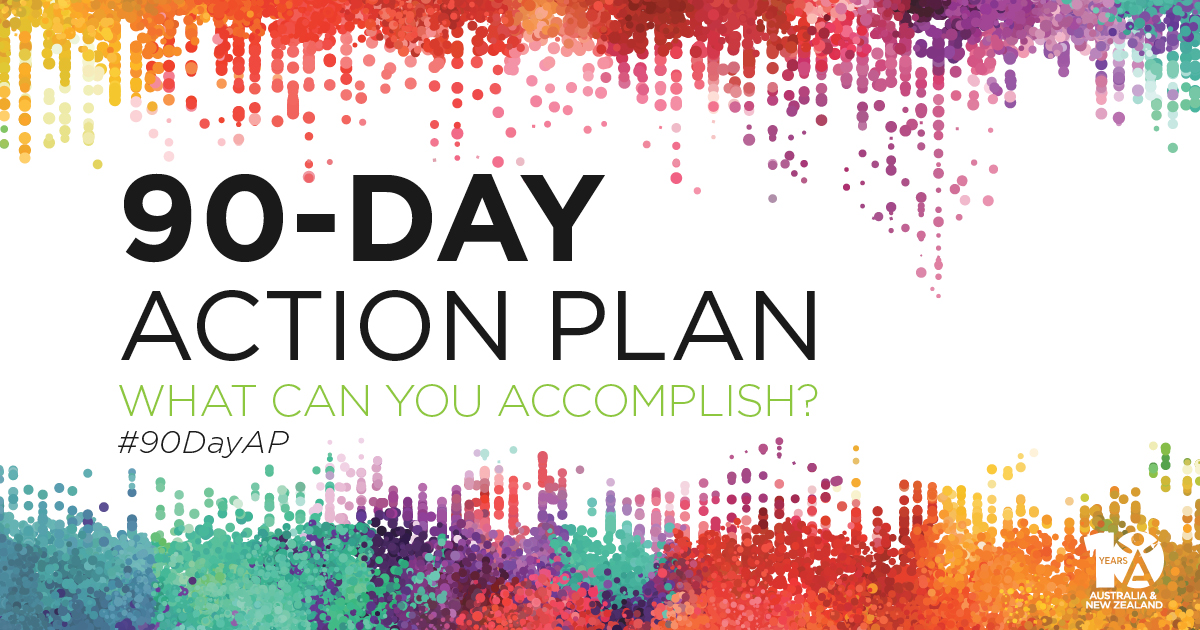 Just announced on stage at Celebration, the brand-new 90-Day Action Plan is one of the most powerful and innovative business-building tools ever developed at Isagenix®. Through this workbook and program, you receive free, at-home business-building training on connecting, sharing Isagenix, getting your new Customers started and more!
How to Get On Board
Get Your Workbook
To get started, download your free copy of the 90-Day Action Plan workbook at ANZ.IsagenixBusiness.com.
Fill Out Your Workbook
The 90-Day Action Plan workbook has been designed as a place for you to outline actionable goals, step by step over the next 90 days. Flip through each page and write in your answers to the questions throughout. For additional help completing your 90-Day Action Plan workbook:
Register For Your 90-Day Action Plan Training
Once you've set your goals and are ready to launch your 90-Day, don't risk losing momentum. Register for the 90-Day Action Plan at-home training and write out your first 90-day goal. This will help you stay accountable and focused. By opting in, you can choose to receive either an email or IsaPulse notification every Monday morning as a reminder to log in and access your training. Register for the free 90-Day accountability program and at-home training in your Back Office. Here's how:
Visit the 'Training Centre' in your Back Office.
Agree to Register for the 90-Day Action Plan.
You're all set! Training begins on Monday 20 March so get ready for MASSIVE action and incredible results. What will you accomplish in 90 days?