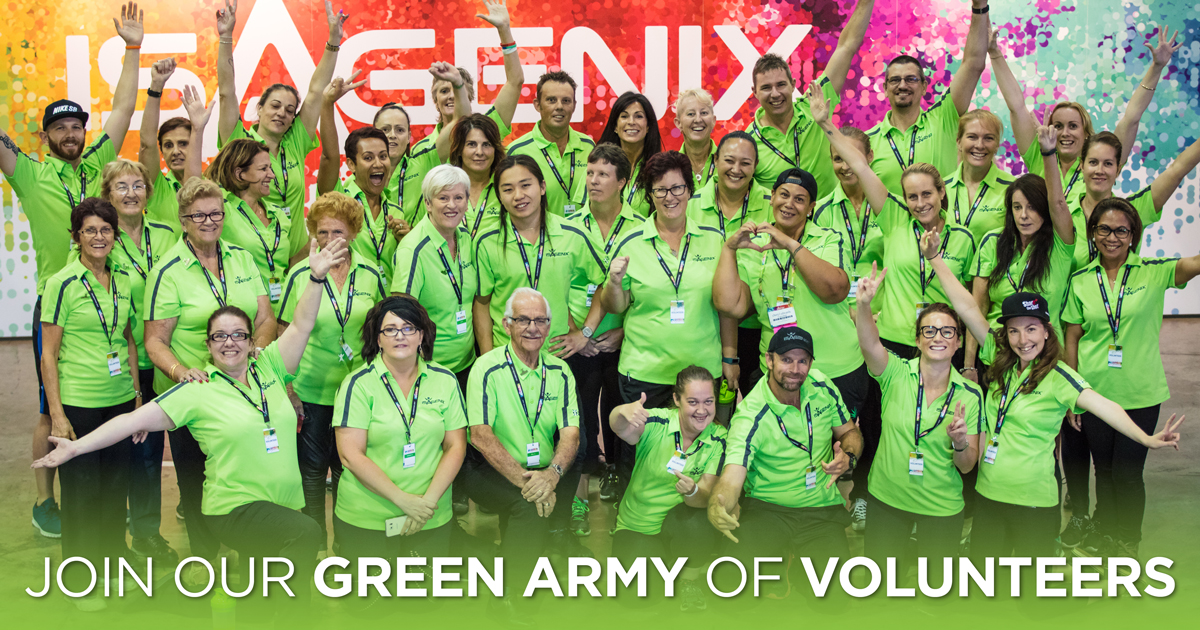 Have you volunteered at an Isagenix® corporate event before? If you have, you'll know how much fun it is to be part of an action-packed corporate event.
Volunteers play a crucial role in the setup and execution of each of our events. As a volunteer, you will have the opportunity to network with fellow Associates who share similar goals and visions, gain experience and information on Isagenix products and programs and immerse themselves in the positive atmosphere that surrounds every event. Plus, volunteers get the chance to meet and work alongside our lead trainers and corporate staff and receive a range of exclusive Isagenix goodies!
Join us at UIA Sydney and IsaU Auckland!
The Isagenix Events team is looking for volunteers to help out with our upcoming events including UIA Sydney and IsaU Auckland and we'd love for you to join us at these action-packed events! So, if you enjoy helping others, want to work alongside members of the corporate team and receive the ultimate backstage pass to these amazing events, we want to hear from you!
How Can You Register?
Visit the Volunteer tab on Isagenix ANZ events website to complete a short form to apply for a volunteering position.
Here's an impressive list of all the goodies you can get your hands on!
•    Product Coupon worth $100 + free shipping
•    Meals while you're working
•    T-Shirt, Volunteer pin and gifts
•    The opportunity to work alongside corporate staff and Isagenix leaders
•    The chance to be among the first to hear about exciting new products and programs
•    An unforgettable experience that will leave you with exciting, new friendships
If you haven't yet volunteered, why not jump on board for the experience of a lifetime? Filled with fun, laughter and learning you won't want to miss the chance to join our green army.