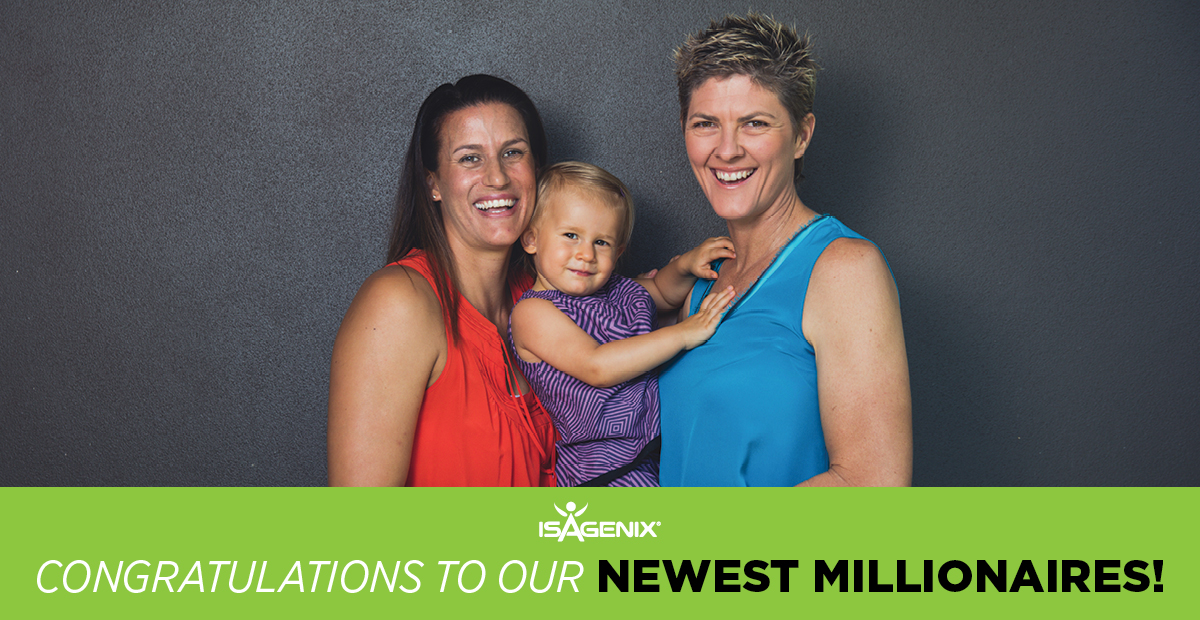 Congratulations to Natalie Cook and Sarah Maxwell, Isagenix Millionaires No. 25 in ANZ and No. 221 globally.
Natalie Cook and Sarah Maxwell have achieved a multitude of successes throughout their lives.  Professional athletes performing at the top of their sport, success came to both women. Eventually making the decision to retire from their high-achieving sporting careers, the couple were left feeling uncertain about their future, that is, until they were introduced to Isagenix.
Unexpected Opportunity
Natalie and Sarah have lived lives full of rare and outstanding experiences. Both professional beach volleyball players, Natalie represented Australia and competed at five Olympic Games, taking home gold and bronze medals. Similarly, Sarah represented her birthplace, Canada, in the sport for eight years and reigned as National Champion for two years.
Travelling the world, experiencing the best mental and physical training possible and being a staple in the public eye was the norm for this power pair. "We had big experiences prior to Isagenix," shares Natalie. "We loved what we did. Neither of us expected Isagenix to come into our lives, it just wasn't something we considered."
It wasn't until the couple retired from their sport that issues and uncertainty in their lives began to creep in. "After I retired, I became a professional speaker," says Natalie. "But I never knew when the next job would come along so I'd say 'yes' to every job. I also had a beach volleyball centre in Brisbane. I thought that would be a great way to generate income for our future but it was much more difficult than I anticipated."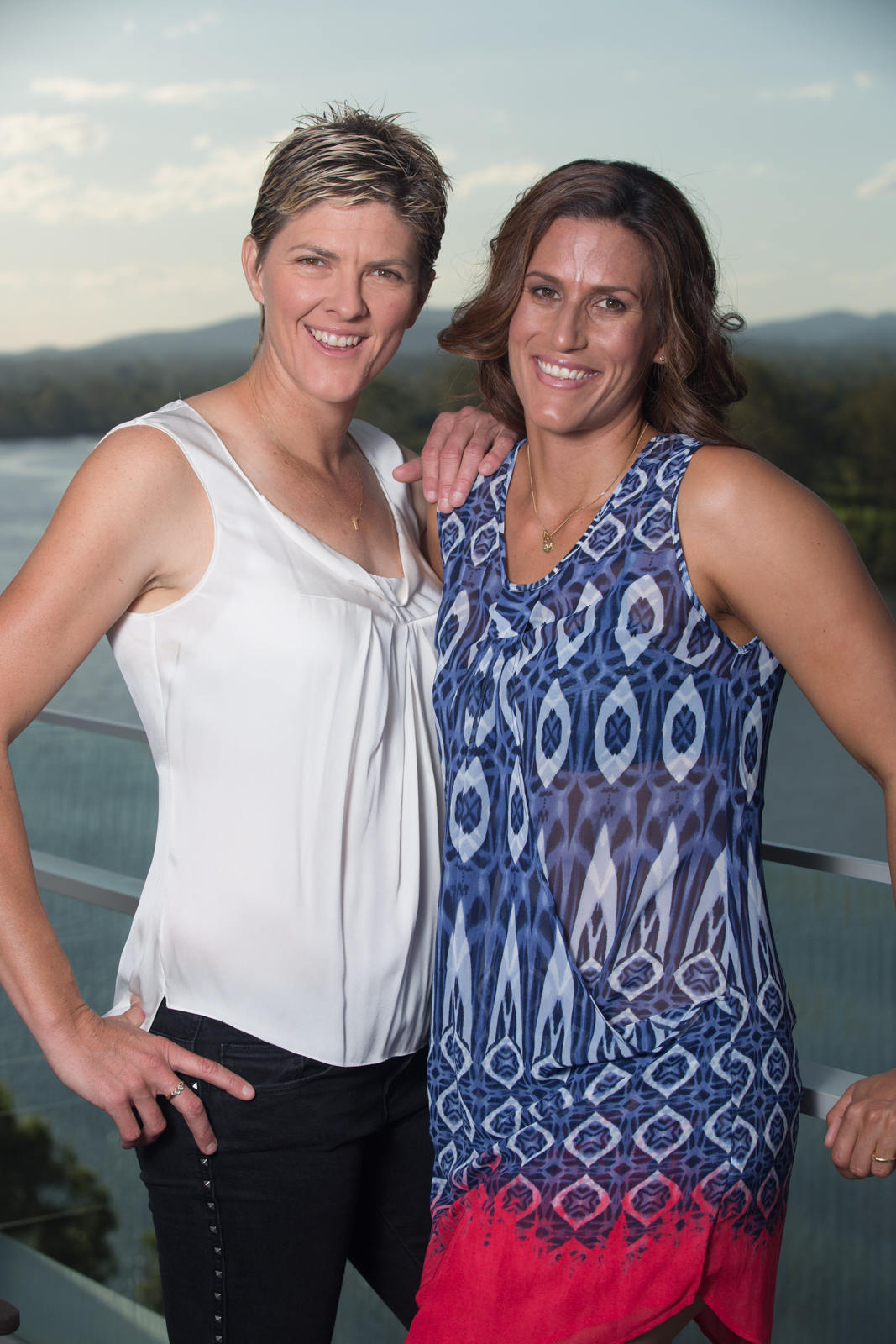 After retiring from professional sport and becoming less active in their everyday lives, both women were searching for a weight loss solution as well as a way to supplement their income. The Isagenix opportunity came at a good time for Natalie and Sarah. "We were introduced to the products by Isagenix Millionaires* Jen Patch and Carmen Rumsey," says Natalie. "Jen knew we were both after a weight loss solution at the time and she was getting great results using the Isagenix system. Jen shared her experience with us and eventually when she began to earn an income she shared that with us too. Initially, we had no interest in the business side of Isagenix and the only reason we said 'yes' in the end was because we were actively searching for something to help us lose weight.                                                                                                                                       
Stepping into a New Life
Within a week, Natalie and Sarah experienced amazing results using the Isagenix system. "I was able to release weight which was exciting for me," shares Sarah. "As a professional athlete I was never able to achieve weight loss. My energy levels improved and changed too. I always thought I had pretty great energy but I guess you don't know what you don't know!"
It wasn't long before people began asking the pair how they were able to get their physiques back in peak condition after retirement. "We began sharing the products organically as a way to help others," reflects Sarah. "I refused to look at it from a business perspective. It took a while but I began to realise there wasn't a catch – we really were just getting paid to help others."
As professional athletes and champions in their sport, personal development was a major part of Natalie and Sarah's training regimes. "We had undergone a lot of corporate leadership training prior to Isagenix," says Natalie. "But after stepping into network marketing, we realised we had a lot to learn. We focused on developing our people management skills so that we could teach others how to step into their own leadership role. In the past, we had learned to strengthen and fortify our own mindset whereas the personal development provided by Isagenix focuses on how to help others."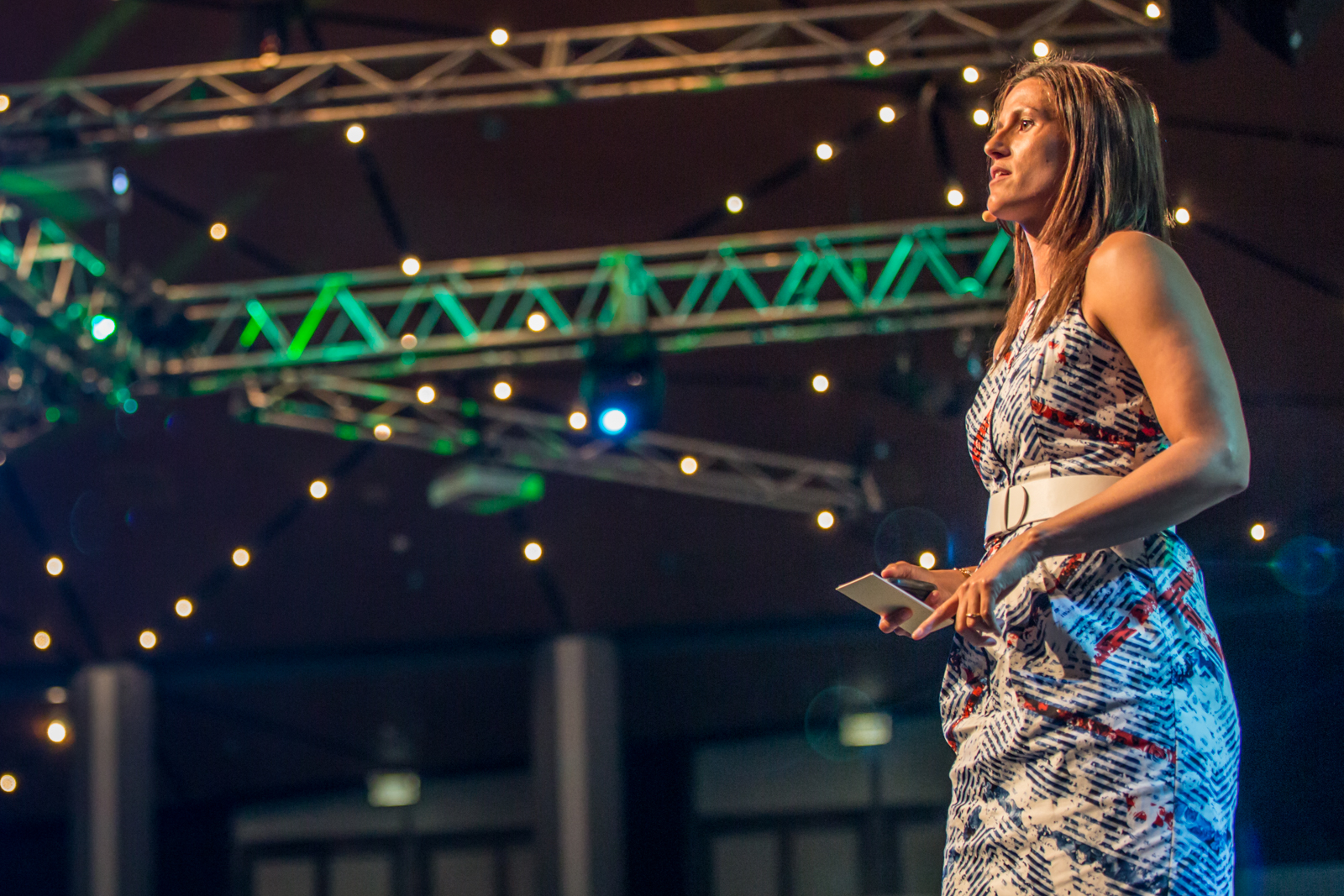 Expanding the Vision
Now parents to their 18 month old daughter Jordan, Natalie and Sarah couldn't be more grateful for aligning themselves with Isagenix. "You hear the word 'legacy' a lot with this company and think 'yeah that sounds great'," says Natalie. "It wasn't until we became parents that we understood the full scope of what a legacy company truly means. We're ultimately working this business for her now, so we can give her the best life."
Helping others reach their full potential has always been a priority for Natalie and Sarah, with the wellness of children at the core of everything they do. After becoming parents, the pair's vision grew further than they'd ever imagined. "I worked with a lot of mothers before and I never really understood their plight," admits Sarah. "Having a child of my own helped me understand. I don't want to be the only full-time parent and that's what gets me up in the morning now. My vision has become much more specific – I want to help families."
While their success has been phenomenal, the couple admit to some stumbling blocks along the way. "Becoming a mother changed everything," laughs Sarah. "I learned to structure my day better in order to find concentrated time to work. Natalie and I also needed to learn how to work together which was new and at times challenging. It's easy to love the products but it takes a lot of consistency, hard work and structure to build a successful business."
Attending corporate events was a game-changer for Natalie and Sarah, with the couple learning how to utilise the tools available to them. "The 90-Day Action Plan is big for us," says Sarah. "We love goal-setting and are strong believers in duplication. Follow the program, become a product of the product and share it. Be consistent and be there for people even if they say 'no'. When they are ready, they'll know where to go. It all starts with you."
A Future of Endless Possibilities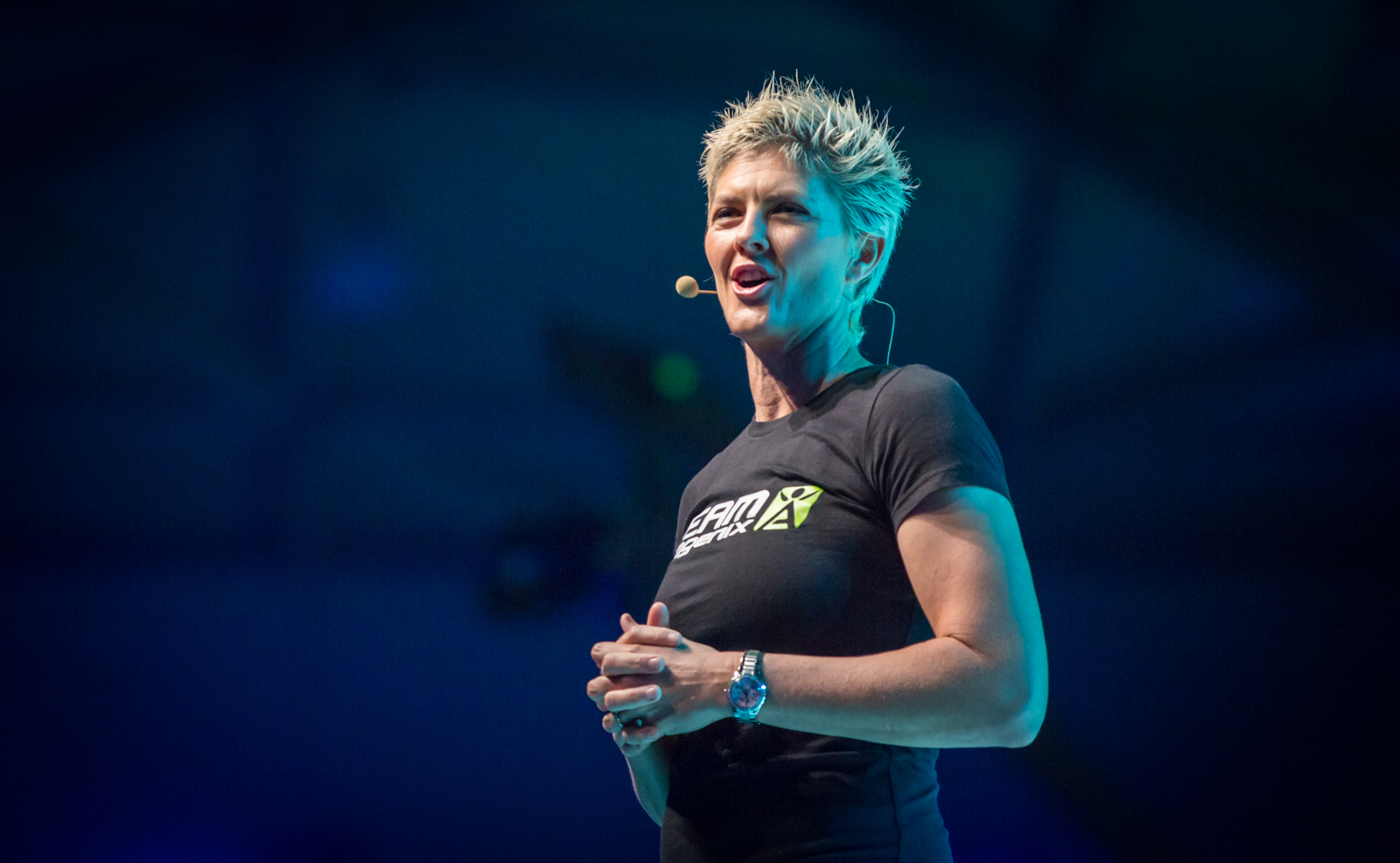 With gratitude at the forefront of their minds, Natalie and Sarah continue to give back to not only their team but also to the community. "I offer financial support to a friend of mine who volunteers full-time at an orphanage in Hades," shares Sarah. "Before Isagenix, I was still offering small financial support but I had such a strong desire to give in a way that would have more impact. I've now been able to help her expand the orphanage, fulfilling her dreams and helping hundreds of children."
In line with giving back to the community, Natalie created the Live Out Loud foundation as a way to tackle childhood obesity by encouraging children to get active, develop their self-esteem and make healthy food choices. "We are passionate about the welfare of children," shares Natalie. "Our future falls into the hands of children, so it's important they understand what it means to be healthy, both physically and mentally."
While reaching Isagenix Millionaire status is a true milestone, the couple, who are now 7 Star Golden Circle, 5 Star Crystal Executive, don't plan on slowing down. "It's just the beginning for us," says Sarah. "At first, we thought we could help a few people here and there. Now, we see ourselves helping millions of people take control of their health. We know it's possible."
"Being a professional athlete and winning an Olympic gold medal is something that only very few people get to experience but with Isagenix people are living gold medal moments every day – whether it's paying off their car, being able to spend more time with their family or hitting Isagenix Millionaire. The possibilities are endless if we all share this health and wellness gift with the world."
*Isagenix Millionaires are defined as Isagenix Associates who have cumulatively earned $1 million or more with Isagenix. Earning levels for Isagenix Independent Associates that appear in this publication are examples and should not be construed as typical or average. Income level achievements are dependent upon the individual Associate's business skills, personal ambition, time, commitment, activity, and demographic factors. For average earnings, see the Isagenix Independent Associate Earnings Statement found at IsagenixEarnings.com.