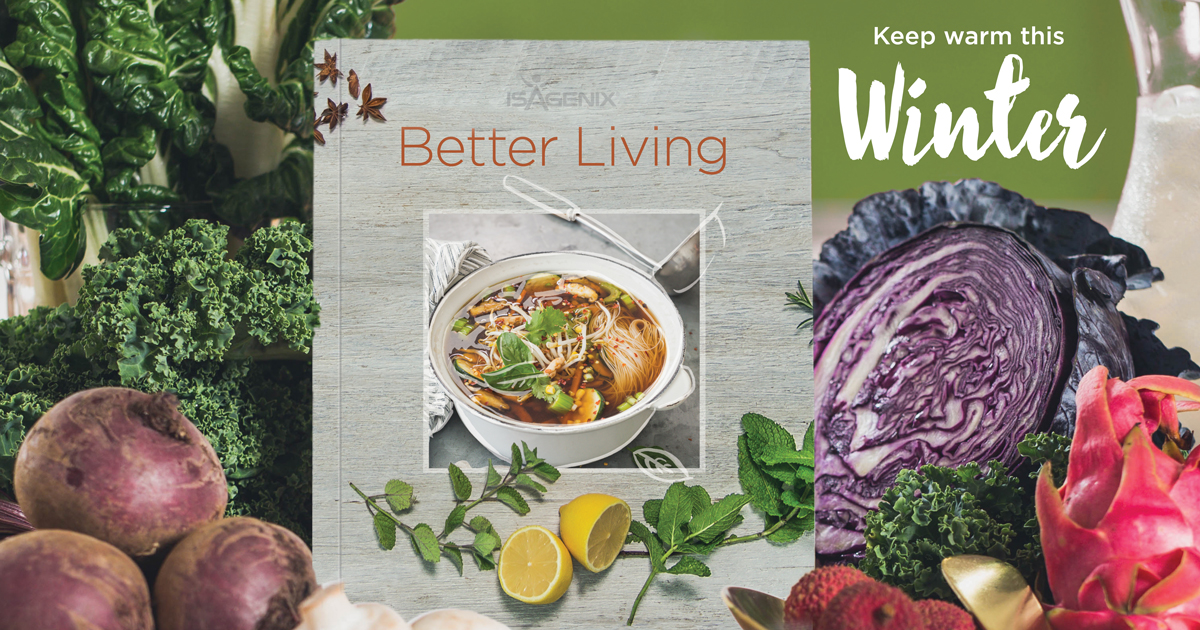 When it comes to fresh vegetables, people tend to think about spring and summer and the produce the warmer seasons bring. While the chillier months do offer a more limited range of produce, you'll still find plenty of delicious and hearty winter fruits and vegetables available.
Pears, grapefruits, mandarins, pumpkins, kale, brussel sprouts, cauliflowers, parsnips and carrots are just a handful of the hearty fruits and vegetables available during the winter months. Choosing seasonal produce not only benefits your health by ensuring you're consuming food at the peak of their freshness but also helps to support local agriculture.
These third meal ideas can help you fill your plate with seasonal produce to make the most of winter's bounty and get the most out of Shake Days.
Almond, Pear and Quinoa Porridge
You will need:
½ cup rolled oats
¼ cup quinoa
1 tbsp chia seeds, plus extra to serve
1 tbsp coconut syrup
1 ½ cups milk of your choice
½ cup water
1 pear, cut as desired
¼ cup toasted almonds
1 tsp cinnamon
honey, to serve
IsaBlender™
Method:
Place the almonds in an IsaBlender and blend very quickly to chop.
Place a saucepan on high heat and add oats, quinoa, chia, coconut syrup, cinnamon, milk and water. Bring to the boil then reduce to low and cook, stirring frequently for 15 minutes until the porridge is thickened.
Serve in a warmed bowl and top with pea, chia seeds and drizzled honey. Add a little extra milk if you prefer.
Serves 2.
Per serve (based on skim milk)
1840 kJ
Fat – 8.3 g
Carb – 78 g
Protein – 15 g
Grilled Tuna and Raw Winter Salad
You will need:
2 very fresh, bright pink 170 g tuna steaks
1 large carrot
1 fresh beetroot, peeled
1 mandarin, peeled and sectioned
4 celery sticks
¼ cup fresh cabbage
1 small red chilli, finely chopped
handful fresh mint leaves
juice from 1 lemon
1 tbsp extra virgin olive oil
1 tbsp grape seed oil
Method:
Preheat oven to 200°c and line a baking tray with foil.
Shred carrot, beetroot and celery and place in a salad bowl. Add orange, mint and chilli and mix to combine. Dress with lemon juice and extra virgin olive oil.
Heat a non-stick skillet over medium-high heat. Brush grape seed oil onto steaks and sear for 2-3 minutes on each side then transfer to the baking tray and bake for 3 minutes to warm the tuna through.
Serves 2.
Per serve:
1570kJ
Fat – 15.5 g
Carb – 18.5 g
Protein – 42.4 g
Liked these tasty recipes? Get your hands on the Better Living recipe book! With all the inspiration you need for delicious and nutritious shake and meal recipes, pick up your copy from IsaSalesTools.com.au and wow your friends and family with culinary delights for every season.