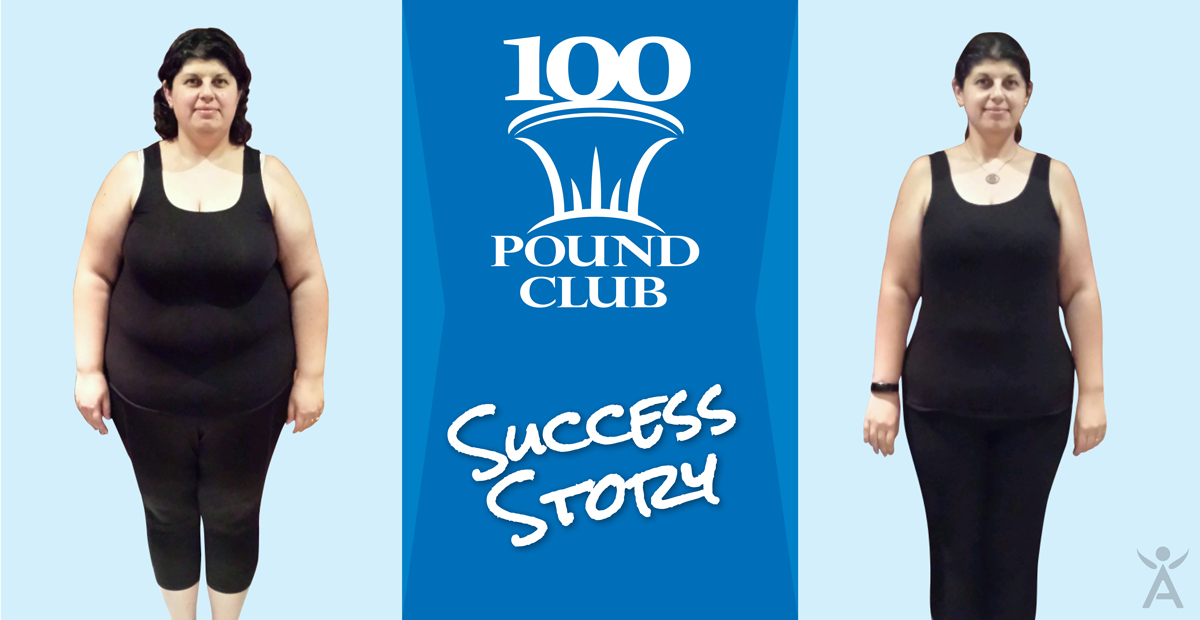 Lisa Hunter, a dedicated mother of three, has spent years putting others first. After losing her mother to cancer some years ago, Lisa chose to focus all her energy on her husband and children, often forgetting to take care of herself.  It wasn't long before Lisa no longer recognised the woman staring back at her in the mirror.
Although realising her unhealthy lifestyle, Lisa admits to not having the energy or motivation to take action. "My energy was sometimes non-existent and my ability to do simple tasks was becoming increasingly difficult," shares Lisa. "After losing my mother, I felt lost and gave up on myself to take care of my children. I thought I was doing the right thing but I didn't even consider the health repercussions or the example I was setting for my children."
Lacking confidence, Lisa made the decision to return to the workforce after years as a stay at home mother. "Earning a new job boosted my confidence," says Lisa. "It was then that the state of my health began to play on my mind. I'd be severely out of breath simply walking up the stairs to my office every day, exhausted before my day even started. I knew something needed to change."
Isagenix® came into Lisa's life through a friend. After giving the products a try and seeing results, Lisa still wasn't convinced the system was for her and gave up using the products. "I wasn't ready to change my life," admits Lisa. "The cost deterred me as well – I simply couldn't imagine spending a monthly amount purely on myself. If it was for my husband, children or pets then that'd be a different story. I had no issues spending money on other people."
Over time, Isagenix kept popping up in Lisa's life through numerous family and friends. She closely followed the transformation of fellow Isagenix Associate, Danielle Bensley, witnessing her and her husband, Nicholas, getting fitter as the months went by. "I saw a photo of Danielle holding her son and bags of sugar depicting the weight she'd lost," says Danielle. "I realised the pay I was earning at my job could be invested back into my health. I was finally ready to change my life."
Under the guidance of Danielle, Lisa learned about the various systems and products available and selected a pack suited to her needs. "Danielle went through the all the systems and even invited me over to sample some of the products," says Lisa. "We agreed the 30-Day Weight Loss System was the perfect option for me and I began my Isagenix journey for the second and final time."
Setting small, weekly goals, Lisa began to slowly include exercise into her lifestyle. "I started off small and as I slowly began to release weight and improve my fitness, I'd continue to challenge myself and set harder goals," shares Lisa. "With consistency, perseverance and support from my family and Isagenix community, I managed to reach the 100 pound milestone in February this year."
Most important to Lisa is the strengthening of the bond between her and her family since taking care of her health. "I thought by ignoring myself and putting my family first I was helping them but now I see how wrong I was," says Lisa. "Taking care of myself and my health has made me a better mother and wife. I'm now able to run and attend bootcamps three times a week, often with my children in attendance. My husband now works out with me and also uses the Isagenix system. He's lost over 20 kg. I am so grateful to the amazing Isagenix community, especially my fellow 100 Pound Club members who support me every day."
*Weight-loss results depicted here should not be construed as typical or average. In a study performed in 2012 by University at Chicago researchers, subjects lost an average of 4.1 kg with an average of 0.9 kg of the loss from visceral fat after 30 days on an Isagenix System. The subjects also had a greater level of adherence and had more consistent weight loss from week to week compared to subjects on a traditional diet. Always consult your GP before making any dietary changes or starting any nutrition, weight-loss or exercise program.