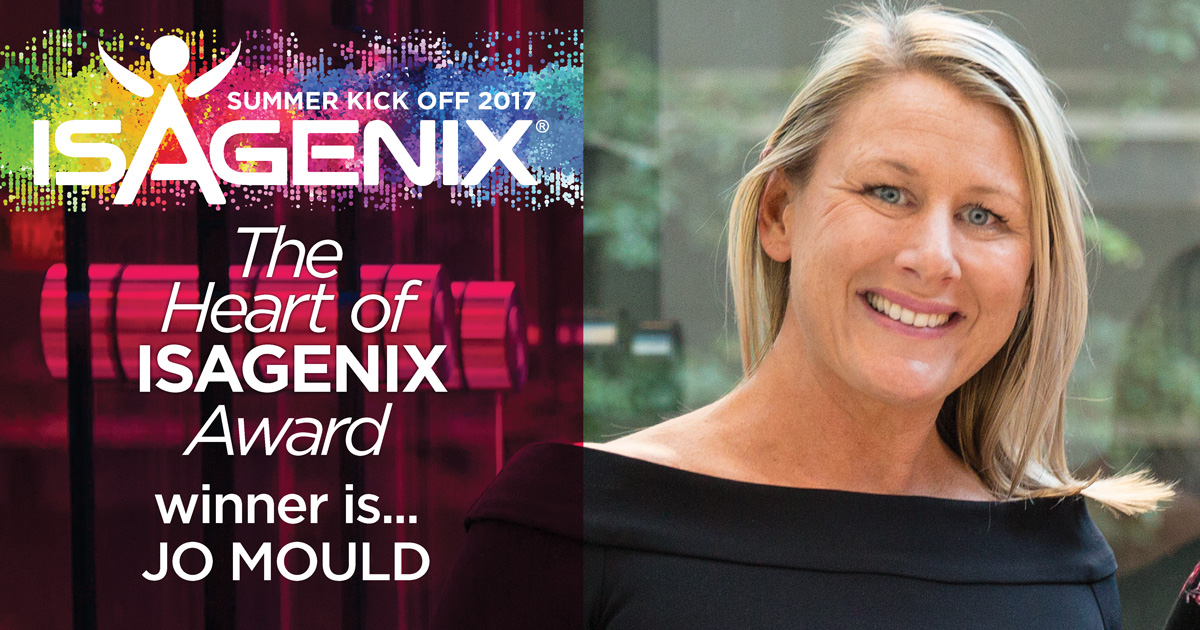 The heart of what makes Isagenix special is our Customers and Associates. Many of you go above and beyond to help others, not only within the Isagenix community but in everything you do.
Embodying the true Isagenix spirit and making a difference in the lives of others, we're excited to share that 4 Star Golden Circle, 2 Star Crystal Executive, Jo Mould has been awarded the prestigious 2017 Heart of Isagenix Award live onstage at Summer Kick Off.
Leading from the front with unwavering belief and passion since 2015, Jo's consistent support of her team and community inspires others to live a life of service and gratitude.
"Jo never misses an opportunity to help others," says Director of Sales, Steve Foxwell on behalf of her team. "Her passion, positive attitude and generous nature means so many people want to learn from her."
Hand-picked by the Isagenix ANZ Management Team, the Heart of Isagenix Award Winner consistently serves and embodies the Isagenix mission. We are honoured to congratulate Jo for this incredible achievement and for demonstrating why Isagenix has an unmatched culture that is continuously impacting lives worldwide.